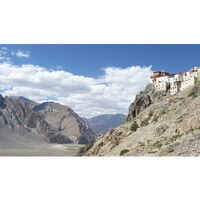 nilam e.V.
managed by N. Kossak
About us
"To realize one´s dream
is one´s only true obligation" - Paulo Coelho

about & mission

nilam is a word from Ladakh, a sacred country high in the
Himalayas and can be translated as "dreams".
nilam exists to support young Himalayan adults in their belief in
a dream.

While the economically-developed west has a variety of
possibilities and facilities for young adults to find and walk their
own paths, a simple life in the Himalayas often does not offer these
opportunities.

Addressing the basic needs there is hard work and consumes the
working day. Their small mountainous farms are both a physical
and agricultural challenge – and often do not offer enough food for
a family to live by. nilam as a non-profit organization supports the
ambitions of local people in their dreams of a personal footprint on
their path through life.

Be it the choice of professional training and education or the
progress and forth living of ancient culture and tradition:

We plant a seed of hope and care.
Latest project news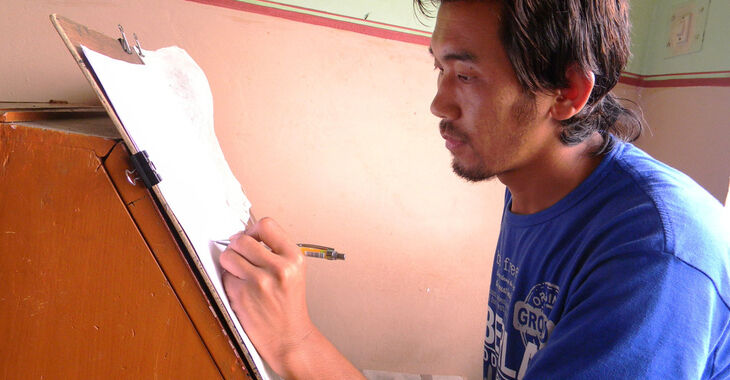 Wangyal back in Dharamsala
"I am back in Dharamsala – and so happy to start with my new studies soon! I am using colors already as you know and I will send you some pictures of my new works soon! I am so thankful – thanks for all the love and care!!!"
- just a few lines from nilam's first project beneficiary Tsering Wangyal who just returned back to his Thangka School in Dharamsala after the winter break. He went home to Darjeeling to stay for a few weeks with his family.
They are, just like him, very happy about the change of Wangyal's fate that nilam funds brought to him. As soon as we receive his new pictures, we will post them on our website.
Thank you- Thuk che che!
continue reading