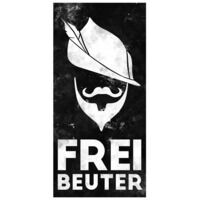 Freibeuter e.V.
managed by Eva Altmeyer
About us
Freibeuter e.V. offers students in Hamburg free environmental education activities and shows them how exciting and delicious nature on their doorstep can be. Because ever fewer children are growing up in or with nature. Yet we are only willing to protect what we know and appreciate.
Hence, our mission is to sensitize children and young people to healthy nutrition and a responsible approach to nature, and to introduce them to sustainability issues such as resource preservation in a fun way.
Freibeuter takes them by their collecting passion and curiosity and teaches them to walk through nature with open eyes and discover that, for example, wild herb pesto tastes just as good with pasta as tomato sauce.
With Freibeuter, they get to know native wild plants with all their senses while collecting them together. Processing them into delicious and healthy dishes deepens their new knowledge, creates positive experiences and a personal connection with nature.
Latest project news
Der Frühling ist da!
Wir sind endlich erwacht aus unserem Winterschlaf und pünktlich zum Ende der Winterpause sind wir umgezogen! Hier ein kleiner Einblick in unser neues Büro. Wir hoffen, ihr hattet auch einen frischen Start ins neue Jahr!Nach den Märzferien geht es dann auch wieder los mit unseren Projekttagen. Zusätzlich geben wir in diesem Schulhalbjahr an zwei Schulen in Stellingen und Altona einen GBS-Kurs. Wir sind schon gespannt!

https://youtu.be/ioy7Qjuc5co
continue reading
Contact
Bernstorffstraße 118
22767
Hamburg
Germany


Eva Altmeyer
New message
Visit our website