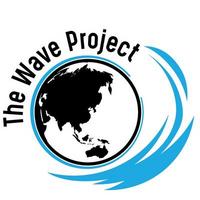 The Wave Project
managed by A. Akhter
About us
The Wave Project is a charity created in the course of a world tour. The symbol of the wave stands for cohesion, because only together and through social commitment, something can be changed.

There are many places that are affected by poverty. In particular, we support children who are denied access to education.

We ourselves get a picture on site and work in cooperation with locals and local aid organizations. Our team regularly documents our projects. So you get an insight where the funds go.
Latest project news
Aktuelles aus Pakistan - Oktober 2022
Vorab: Allen Kindern und Familien geht es gut. Gerade jetzt hört man von großen Überschwemmungen in Pakistan, bis zu 30 Millionen Menschen sind ohne ein zu Hause.
Betroffen davon ist der Großteil im Süden von Pakistan. Hier treten Flüsse über die Ufer und ganze Städte versinken im Wasser.
Unsere Schulen, die wir unterstützen, sind im Norden des Landes nahe Islamabad. Hier sind keine Überschwemmungen derzeit zu verzeichnen.Rawalpindi und Islamabad kümmern sich nun um viele Flüchtlinge aus dem Süden, dies zusätzlich zu den Flüchtlingen aus Afghanistan….Selbst private Leute unterstützen hier und bieten ihre vier Wände als Unterkunft an. Vergleichbar ist es mit der Flut, die wir hier im Ahrtal im letzten Jahr hatten.

Weiterhin sind wir dringend auf Spenden angewiesen, um die bisherigen 15 Kinder im nächsten Jahr weiter zu unterstützen. Wenn wir größere Spendensummen bis zum nächsten Jahr erhalten, werden wir zusätzlich weitere Kinder unterstützen können. 

https://betterplace-assets.betterplace.org/uploads/project/image/000/073/803/287197/limit_600x450_image.jpeg
continue reading
Contact
Buscherstrasse 21
41065
Mönchengladbach
Germany


A. Akhter
New message
Visit our website