Arbeiter-Samariter-Bund Deutschland e.V.
managed by M. Renner
About us
Arbeiter-Samariter-Bund (ASB) is a non-political and non-denominational charity and relief organisation with 16 branches federal and 224 branches at regional level. We help all people – regardless of their political, ethnic, national and religious affiliation. We enable people to develop and maintain the greatest possible degree of self-determination. We provide rapid and direct help to all those in need of our support.


Since its foundation in 1888, ASB has provided services that focus on people's needs, including care for the elderly, rescue services and First Aid, assistance for children and young people, support for people with disabilities and those suffering from mental problems, as well as Foreign aid and adult and further education.

ASB Foreign Aid focuses on emergency relief and disaster risk reduction as well as reintegration and cooperation in Central and Eastern Europe.
Latest project news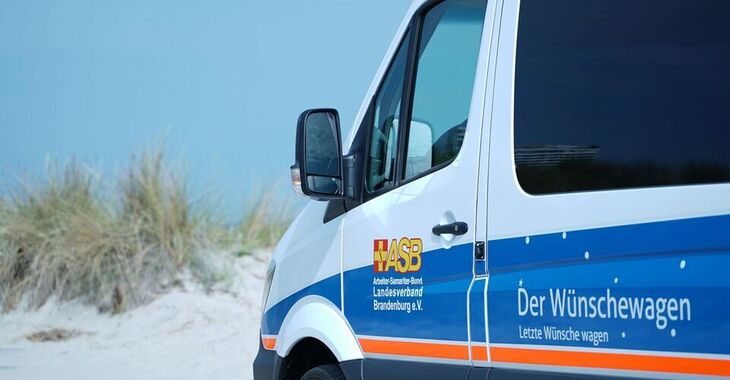 Einmal dem Sohn das Meer zeigen und gemeinsam Fischbrötchen essen
https://betterplace-assets.betterplace.org/uploads/project/image/000/083/977/234709/limit_600x450_image.jpg

Liebe Unterstützerinnen und Unterstützer der ASB-Wünschewagen,

unser Wünschewagen-Fahrgast Erwin wünschte sich, einmal seinem jüngsten Sohn Nico das Meer zu zeigen und mit ihm und seiner Lebensgefährtin ein Fischbrötchen am Strand zu Essen. Das Wünschewagen-Team aus Franken erfüllte Erwin seinen letzten Wunsch und begleitete ihn und seine Familie auf eine wunderbare Reise nach Graal-Müritz. Es war ein ergreifender Moment für die kleine Reisegruppe, als Erwin an den Strand geschoben wurde und mit der Hand das Wasser und den Sand spüren konnte. Und natürlich ließ er sich das Fischbrötchen am Strand und das Abendessen in der "Boje" bei einem wunderschönen Sonnenuntergangs besonders gut schmecken. Für Erwin war es ein sehr emotionales Wochenende, er freute sich riesig, noch einmal das Meer gesehen zu haben, und verabschiedete das Wünschewagen-Team am Ende der Reise glücklich und erfüllt mit den Worten "Danke meine Guten". 

Einzig und allein dank der Wunscherfüller-Spenden konnten wir Erwin diese letzte Reise ermöglichen und die Rechnungen für die Tankfüllungen, das Abendessen in der "Boje" und die Übernachtungskosten im ASB-Pflegeheim Lindenhof bezahlen.

Nun möchten wir weiteren Menschen in ihrer letzten Lebensphase einen letzten Wunsch erfüllen. Wir würden uns deshalb sehr freuen, wenn ihr uns tatkräftig unterstützt und zum Wunscherfüller werdet. Herzlichen Dank!





continue reading