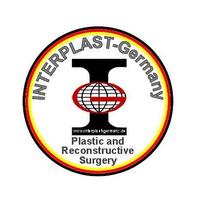 Interplast Germany e.V. - Section Munich
managed by M. Strotkötter
About us
INTERPLAST Germany is an association of plastic surgeons, orthopaedic surgeons, traumatologists, oral and maxillofacial surgeons, general surgeons, gynecologists, anaesthetists, OR nurses, physiotherapists and orthopaedic technicians.
The assignment must be approved by the local government and the respective hospital operator. Occasionally, particularly interested doctors are also brought to Germany for training purposes.
Some of the medical equipment, medicines and materials required are donated by the relevant manufacturing companies.
INTERPLAST offers its help in the respective country, but requires an invitation and the support of a hospital in the respective country.
The members of INTERPLAST-Germany e.V. primarily carry out plastic surgery operations in developing countries free of charge.
Latest project news
Ella und ihre Klassenkameraden/-innen spenden Taschengeld für Sumbawanga
Die Sonnenblumen Grundschule in Berlin hat sich im Rahmen einer Projektwoche der 5. Jahrgangsstufe u.a. mit dem Recht auf Gesundheit und Geborgenheit beschäftigt. In mehreren Gruppenarbeiten und gemeinsamen Diskussionsrunden wurden praktische Beispiele gesammelt. In die Projektgruppe waren auch Eltern eingebunden, die von ihren Erlebnissen berichten konnten. Mandy Pleikies, Hebamme und Geschäftsführerin des Geburtshauses am Treptower Park, die seit einigen Jahren die Arbeit am Dr. Atiman Memorial Krankenhaus in Sumbawanga/Tanzania ehrenamtlich unterstützt, konnte von ihren Erfahrungen in einem Entwicklungsland berichten. Ella und ihre Freunde und Freundinnen waren sehr interessiert an der Arbeit einer Hebamme. Mit Bildern, Videos und Material konnte beispielhaft vermittelt werden, welche Unterschiede in einem entwickelten und weniger entwickelten Land für Frauen und Kinder bestehen. Mit großem Interesse und Neugier verfolgten die Kinder Fragen und Antworten. Ella hatte einen Kuchenbasar begleitend organisiert. Der Erlös aus dem Kuchenbasar sowie spontane Taschengeldspenden brachten eine Summe von 200 € ein. Der Betrag wurde von Mandy Pleikies und Marcus Strotkötter verdoppelt. 

Wir danken Ella und den Schulkindern der Sonnenblumen Grundschule in Berlin für diese tolle Idee und für die großzügige Spende. Mandy Pleikies wird den kommenden Einsatz vom 10.11.2023 bis zum 26.11.2023 wieder begleiten. Darüber freuen wir uns sehr. 

https://betterplace-assets.betterplace.org/uploads/project/image/000/014/708/313373/limit_600x450_image.jpg

https://betterplace-assets.betterplace.org/uploads/project/image/000/014/708/313374/limit_600x450_image.jpg

https://betterplace-assets.betterplace.org/uploads/project/image/000/014/708/313375/limit_600x450_image.jpg




continue reading
Contact
Bischofswerder Str. 85
01099
Dresden
Germany


M. Strotkötter
New message
Visit our website