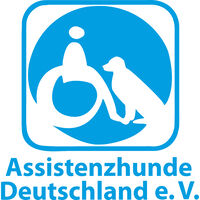 Assistenzhunde Deutschland e. V.
managed by Nicole B.
About us
Assistance dogs help people with limited mobility to master their everyday lives in a variety of ways, e. g.:
get the phone, bring crutches, open doors, pick up (retrieve) fallen objects from the ground, bring water bottle.

Photos: https://assistenzhunde-deutschland.de/assistenzhunde-2/

They help their people to make new contacts and bring joy. They are helpers & best friends! Dogs build bridges!

In addition, the dogs (Golden- & Labrador Retriever) have received a 2-year, high-quality training, which prepares them for this work. About the selection of puppies: https://assistenzhunde-deutschland.de/die-auswahl-der-welpen/

Training: https://assistenzhunde-deutschland.de/die-ausbildung-ein-langer-weg/

We make the collected donations available to people with reduced mobility to finance an assistance dog. With YOUR donation you enable us to finance a four-legged friend and helper! We commit ourselves voluntarily with a lot of passion and heart blood!

Thanks for your time!
Latest project news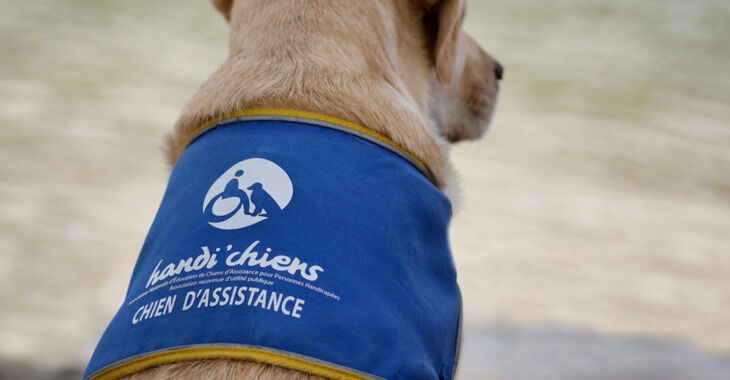 Silvester! Auf in ein gutes Jahr 2023
 Liebe Unterstützer:innen, liebe Spender:innen!

Dieses Jahr war ein ruhiges Jahr für uns. Das hat natürlich allem voran den Grund, dass Cayenne nicht mehr unter uns ist und Nicole in diesem Jahr nicht zeigen konnte, was Assistenzhunde können. Daher waren die Aktivitäten äußerst begrenzt.

Wie geht es weiter? Uns wird es selbstverständlich weiter geben, denn es geht um die Finanzierung von Assistenzhunden für andere Menschen, die in ihrer Mobilität eingeschränkt sind.

Nun jedoch sagen wir zunächst DANKE. Danke an alle, die uns das ganze Jahr mit ihren Spenden unterstützt haben, die auf Facebook zum Geburtstag gesammelt haben, die auf betterplace Aktionen gestartet haben, die uns per PayPal oder auch direkt auf unserem Spendenkonto bedacht haben.

Danke auch an die, die uns per AmazonSmile so fleißig (und für die Käufer:innen kostenfrei!) unterstützt haben. Ohne Euch wären wir nicht da, wo wir sind.

Danke, merci und thank you!

Wir freuen uns auf das neue Jahr. Wir sind sicher, dass es voller Überraschungen stecken wird und wir dieses Jahr wieder mehr berichten werden.

Jetzt wünschen wir ein schönes und fröhliches Silvester, einen guten, entspannten und fröhlichen Rutsch ins neue Jahr. Bleibt gesund und munter, lasst das Negative hinter Euch und lasst 2023 zu Eurem Jahr werden!

Wir bedanken uns Euer Vertrauen, dass an uns geglaubt und zur Seite gestanden wurde!

Das gesamte Team von Assistenzhunde Deutschland e. V.

https://betterplace-assets.betterplace.org/uploads/project/image/000/009/887/294325/limit_600x450_image.jpg



continue reading