Waisenhaus Tamale e.V.
managed by Theresia K.
About us
The association called "Waisenhaus Tamale e.V." is founded in 2010, after the volunteering work of Resi in Ghana, where she lived together with Silas, Sanatu and their Children's Home.

Our goal is to support the Children's Home founded by Silas in terms of living, food, transportation, clothing and education. The problem of a payable home for the children is the most important issue.

With the help of hard work, he could build a house for the children, in december 2013 they could finally move in the house. Since then, the problem of high rents is gone. Furthermore the orphanage is now planting corn and tomatos and they have moringa and banana tress.

During the last year the electricity could be finished as well as a water pipe.

All in all, we wish to support the orphanage's life and to let them live as comfortable as possible and as independent as possible from donations.
Latest project news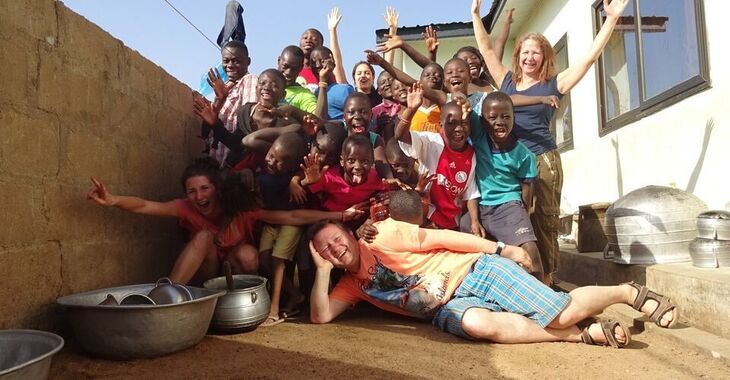 Wir haben 1.497,11 € Spendengelder erhalten
Unsere allgemeinen Kosten teilen sich auf in Strom-, Wasser- Transport-, Gesundheits- und Essenskosten. Was man eben alltäglich zu braucht, um ein Projekt mit vielen Kindern und Jugendlichen, die rundum eine Region verteilt zur Schule, Ausbildung oder Studium gehen,zu versorgen und zu unterstützen. Silas und Sanatu haben mit uns genau die Kosten aufgestellt, sodass wir zu den alltägliche Ausgaben mit unserem Beitrag zu 50% beisteuern.
continue reading