Dear TWT3 friends, and other Nepal project supporters,

It is with a certain amount of sadness that I am writing to let you know of the cancellation of the Betterplace.org Helambu Commuity Center Project. 

In the immediate aftermath of the earthquake, HECDO received a lot of support from the Hubl field, support which was converted into much needed emergency supplies. We then came up together with the idea of building the Helambu Community Center, to which you donated. It which was to serve as a hub for sustainable commerce, emmancipatory training, community activity and earthquake relief. Betterplace.org was chosen to collect your donations, so as to be able to provide tax receipts and collect further donations. 

Unfortunately, after an extended period of trying to move things forward, I have had to conclude that the project – and HECDO – are no longer viable vehicles for development investment.  This is because – as a delayed consequence of the earthquake - the three key Nepalese collaborators who were my guarantee that the programme would meet high standards of integrity and community involvement have through sheer necessity all ceased giving their time and had to focus on looking after their personal and familial priorities.

 ·             Gopal Chintan, the brilliant lawyer who was working pro-bono, had to return full-time to his job in Pokhara.
 ·             Binod turned away from community leadership to rebuild his home and business.
·             Laxmi, our beloved community organiser, has gone into local politics.

The fortuitous combination of these three forces of nature was key to the early HECDO successes. I would like to thank them once again for all the did. Without them – and their ability to organise otherwise chaotic local actors towards meeting basic funding requirements – HECDO could never have achieved so much. Indeed, without them HECDO has basically collapsed and no further development projects are possible. 

Over the last three years HECDO has slowly unravelled. After two frustrating visits to the field, I met lots of good-willed people in need, but had to conclude that there is no-ne who can move the project forward locally and guarantee project pertinence for local communities. Also there is nobody locally that I might entrust with the finances, or with delicate task of steering such a complex project through to a successful conclusion.

Rest assured, not one euro was lost or misspent. Your donations were sitting in Berlin at Betterplace.org all this time, and the nice people at Betterplace have been very patient in allowing me time I needed to see if the project could be salvaged, as the donations were not returnable. 

Once I determined the project was not viable, according to Betterplace.org rules they are entitled to acquire the donations and reallocate them to the project of their choice. They were very understanding and gave me the opportunity to propose an alternative destination on their platform. In the end they accepted my choice to re-allocate the funds to a new project that I feel meets many of the same objectives (community development; emancipation of women, fighting rural poverty and exodus) as the original.

Perhaps most importantly, the new project is administered by an organisation known to many in the Hübl field: Kira Kay's Hands with Hands. They have a long and successful track record of development and educational work in Nepal, and Kira is involved in overseeing it in Nepal many months every year. That is a commitment I cannot make.
 
Information about Hands with Hands can be found here :https://www.handswithhands.com/  , and information about the specific project (micro-financing of rural village women) can be found here:
https://www.betterplace.org/en/projects/69914-empowering-village-women-in-nepal.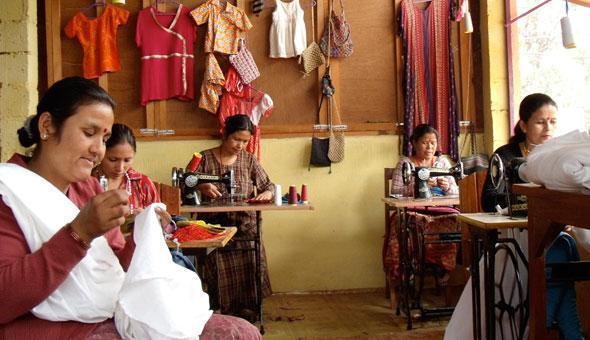 I hope that you are not too disappointed by this outcome and feel positive about the new destination of your donations. Hands with hands has been in Nepal since 2001, and they have been piloting micro-financing schemes for 3 years now. They know what they are doing. 
Though I wish we could have continued supporting the development of the earthquake-struck Helambu region, I gave priority to integrity and reliability over geography when redirecting your donations. Kira's project ethos is the same as that of the original project: all monies go straight to the project beneficiairies, everybody else is pro bono and cover their own costs, government and politics are not involved.  
I trust they will produce very good results and report on outcomes. Please direct any enquiries about the project through its project page, or to Hands with Hands. 

With love and gratitude,
Daniel