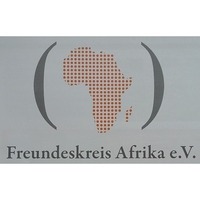 Freundeskreis Afrika e.V.
wird verwaltet von J. Schramm
Über uns
Der Freundeskreis Afrika e.V. ist ein gemeinnütziger Verein mit Sitz in Schwäbisch Hall. Er bildet einen Zusammenschluss von Menschen aus unterschiedlichen Ländern, die sich für Völkerverständigung, Gerechtigkeit und die Umsetzung der Ziele nachhaltiger Entwicklung einsetzten. In der Region Schwäbisch Hall werden durch den Verein entwicklungspolitische und kulturelle Veranstaltungen sowie Vorträge organisiert. Er bietet Bildungsveranstaltungen zu globalem Lernen und fördert Maßnahmen, die eine wirksame Hilfe für die Menschen in Afrika bedeuten.
Der Verein organisiert und begleitet Freiwilligendienste, für die er seit mehreren Jahren mit dem Qualitätssiegel Freiwilligendienste von der Agentur für Qualität in Freiwilligendiensten (Quifd) ausgezeichnet ist.
Letzte Projektneuigkeit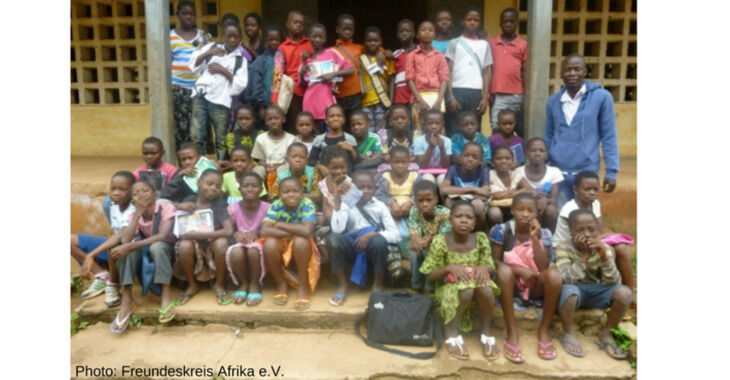 Earlier ending of the project and final steps
After I had retrospect on the work at Anagkazo Mission Academy, I decided on quitting the project after the second school term. I realised I had become miserable and frustrated during the first and second term because I failed to explain grammar rules clearly to the pupils. This decision is judged further by the fact that the pupils were misunderstanding me constantly. On top of that, I felt exhausted with trying to make the pupils pay attention and creating an appropriate atmosphere for adequate concentration. So, I think there ought to assist a qualified person who is capable of and familiar with teaching younger pupils rather than me wanting to explain everything that I know. 

According to the philosophy of 'Weltwärts', an alternative project I could contribute to need to be found for the last period of my intended stay in Ghana. An idea of me was to help in an orphanage for children. Unfortunately, the children had been moved to a different place by the time we visited the designated orphanage. Another possibility was to assist in the Children's Activity Centre where children can come and play but are also helped with their homework. I did a probation work-day there to see the routine and check whether this work is suitable for me. I helped preparing a small breakfast for the children who had come on that day. Then I read a story to the younger children. While I was reading to them it was difficult to make the children pay attention. Therefore, they gradually lost it and started to fool around. As a consequence, I declined assisting at the Centre because similar problems occurred to me that I could not even solve at Anagkazo.  Finally, I definitely quit the project at the end of May instead of the end of July. During my last days I helped Issah Addy renovating the office and organised the collected books (it was an awesome task because I could read some very stunned books while I was sorting them out). 

The location of the final seminar was moved from the home office of 'Freundeskreis Afrika e.V.' in Schwäbisch Hall to Berlin in accordance with the ten-year anniversary of 'Weltwärts'. I was happy to meet the other volunteers again and reminiscent of our time in Ghana and Togo. Especially, I was excited to meet Roger and Issah in Germany and I was glad for them to be able to come.  I enjoyed the presentations, speeches, workshops and the delicious food at the celebration of the 'Weltwärts' anniversary. It was looked back not only to the development of it, but also to its achievements, for example the addition of the South – North component to the North – South component. In addition to the opportunity of German volunteers to go to the Global South, people from there can do volunteer projects in Germany as well. The discussions were open to critical voices as well. Critics on the concept came from people from the Global South about the impression that there is no real cooperation on eye with regard to trade, economy and education between the Global North and Africa. The audience was thrilled by the music bands and singers who accompanied the event. The music styles were various and each appealing in itself. Hence, people kept dancing till late in the evening afterwards.                                                                                                             On the next days of the seminar, we meet the parents of Feli Richter and spend the day in Berlin for sightseeing. I was excited to show Issah around since it was his first time to travel out of Ghana and explore a kind of different world. 

As a final statement, I am content with the closing of the volunteer project and glad that I did it. I am thankful for the opportunity to visit Ghana and meet amazing people there. But I would not do it again; especially I would not choose a project that involves teaching. 


weiterlesen