Jiyan Stiftung für Menschenrechte e.V.
managed by Leif H.
About us
Jîyan is the Kurdish word for "life". The Jiyan Foundation supports survivors of human rights violations, promotes democratic values and defends fundamental freedoms in Kurdistan-Iraq.

The Jiyan Foundation for Human Rights is a non-profit organization based in Kurdistan-Iraq. The mission of our organization is to support survivors of severe human rights violations, including those that have experienced torture, genocide, political persecution, domestic and gender-based violence, and terrorist attacks.

The Jiyan Foundation for Human Rights was established and officially registered as a non-governmental human rights organization in May 2005.

During the past 15 years, our teams have established

• multidisciplinary rehabilitation centers for traumatized survivors of human rights abuses in the cities of Kirkuk, Erbil, Sulaymaniyah, Chamchamal, Halabja, Duhok, Alqosh, Mosul, Amuda and Qamishlo
• programs for traumatized children and adolescents
• programs for adult females affected by domestic violence
• a program for survivors of chemical attacks in Halabja and Sulaymaniyah
• mobile outreach services for survivors living in remote and rural areas
• a rehabilitation program for Syrian refugees
• a rehabilitation program for IDPs (Internally Displaced Persons)
• outreach teams for juvenile prisoners
• a human rights education program for students in local schools
• trainings for multipliers and empowerment activities for survivors

Since 2005, more than 36,000 survivors of human rights violations benefited from our medical and psychological services: appr. 75% were female adults and children and youths. Direct and indirect beneficiaries included individuals of Arab, Kurdish, Turkmen, Yazidi and Assyrian origin as well as Syrian refugees, internally displaced persons and members of other religious minorities.

Since summer 2014, the Jiyan Foundation has further supported internally displaced persons displaced by terrorism with acute medical support, humanitarian relief and psycho-social assistance. It further operates a healing garden for women and children and a specialized psychotherapeutic clinic for female Yazidi, who survived the genocide by the so-called Islamic State.
Latest project news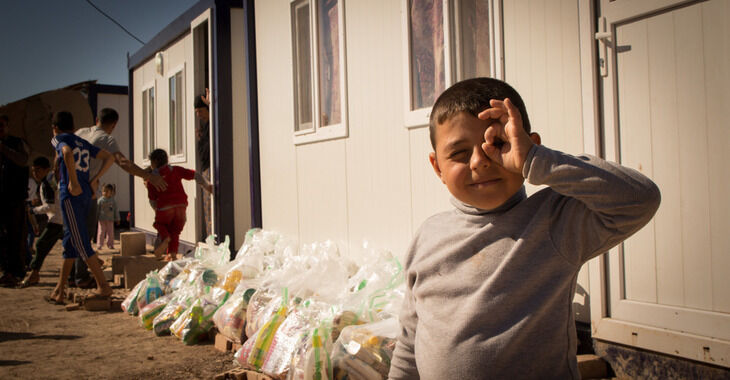 Wir haben 994,44 € Spendengelder erhalten
Mit den Spendenmitteln werden wir Hilfsmaßnahmen für Bedürftige aus der Provinz Nineveh, zu der Mosul und Sinar gehören, finanzieren.
continue reading
Contact
Königin-Elisabeth-Straße 7
14059
Berlin
Germany


Leif H.
New message
Visit our website