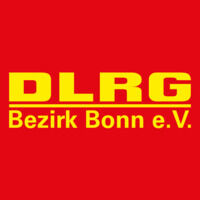 DLRG Bezirk Bonn e.V.
managed by DLRG Bonn
About us
The German Life Saving Association (Deutsche Lebens-Rettungs-Gesellschaft e.V.) is a purely voluntary, non-profit organization with well over 900,000 members and supporters throughout Germany. It is thus the world's largest voluntary water rescue organization.

Since its foundation in Leipzig in 1913, its primary objective has been to save people from drowning. Since the founding of the district in 1927, we in Bonn have also been pursuing this ambitious goal with our commitment through active, professional work in the areas of swimming training, popular sports and water rescue services.

With our work we want to inform about dangers at and in the water and to also impart already to the youngest among us the ability to deal safely with the element water and to be able to estimate it correctly.

The DLRG Bonn currently maintains 9 swimming training centers for young and old in its district as well as a water rescue station for the water rescue service along the Rhine River in Bonn to do justice to its cause.
Latest project news
Jahresrückblick 2021
Immer mehr Menschen engagieren sich bei uns in der DLRG Bonn im Katastrophenschutz und in der Wasserrettung. Unterstützt werden sie von Menschen wie dir, die bereit sind, uns zu spenden. Wir sind dankbar dafür, dass du und all die anderen Spender*innen es ermöglichen, dass wir helfen können.


Ohne Spenden hätten wir im letzten Winter keine neue akkubetriebene Beleuchtung anschaffen können, die uns nicht nur bei alltäglichen Einsätzen sondern ganz besonders in der Nacht des Starkregens sehr geholfen haben. Ohne Spenden könnten wir nicht in der großen Zahl Trockenanzügebeschaffen, die uns im Einsatz nicht nur trocken halten, sondern auch vor einigen Gefahrstoffen schützen. Ohne sie hätten uns Einsatzkräfte nicht stundenlang im Hochwasser arbeiten können. Ohne Spenden ist der Unterhalt unserer Fahrzeuge und Boote in der Menge und Zuverlässigkeit kaum denkbar. Mit ihnen stehen wir aber in der ersten Reihe, wenn wir gerufen werden. https://betterplace-assets.betterplace.org/uploads/project/image/000/098/055/273136/limit_600x450_image.jpeg
Wir bilden neue Helfer*innen und wir üben, damit wir helfen können. Ihr habt gespendet, um uns mit dem nötigen Material auszustatten. Gemeinsam haben wir viel erreicht.
Dankeschön.
continue reading
Contact
An der Josefshöhe 52
53117
Bonn
Germany

DLRG Bonn
New message
Visit our website