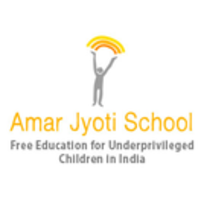 Amar Jyoti School
managed by M. Petschnig
About us
"A dream you dream alone is only a dream. A dream you dream together is reality." (John Lennon)

Amar Jyoti Bal Vikas Sansthan is a non-governmental organized school in Lal Tappar, located about 25 km from Rishikesh/North India.
It was founded in 2002 by Rashmi Kant and his family to offer free education and support for children from the slums of this area. They decided to spend their savings and the piece of land on which they lived to build up school grounds. It consists of a one-storey building with 5 classrooms and a playground.
Currently, 75 children at the age of 3 to 15 years, go to Amar Jyoti School. They are smart and intelligent, but they don't have anything. They're living in houses made of wood and plastic bags which protect them from the rain. In addition, their families often prefer not to send them to school, because they want them to work and bring home a bit of money.
Since nearly 10 years, the family Kant is helping these children by offering everything they can: books, notebooks, pens and a place (school) where they can learn and play.
Rashmi Kant himself says: "The school started with 4 children without a roof over their heads. It was a hard journey I had done so far, but I never look behind. My soul and my inspiration give me the power to work for the children to remove the darkness of their lives. I'm very thankful to everybody who is helping me to achieve this target."
Latest project news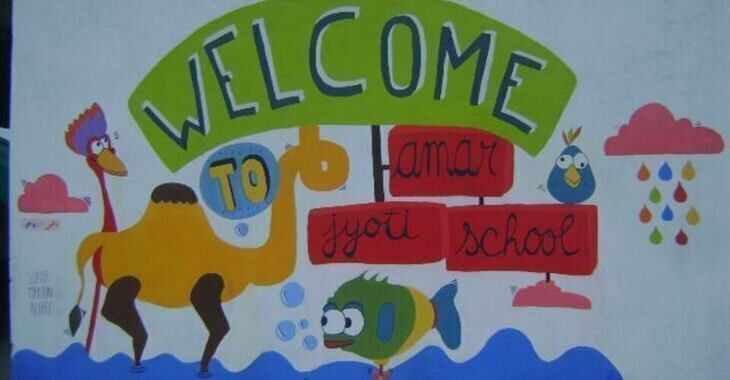 THANK YOU Dear Friends and Supporters of Amar Jyoti School!
Dear Friends and Supporters of Amar Jyoti School,


As you might have seen, Betterplace closed our Project on November 1st.
We want to THANK all of you who supported the family Kant through Betterplace in the past 5 years... in this time, we collected 5.798€ for Amar Jyoti School (https://betterplace.org/p7678)... amazing!!!
If someone knows another way to collect donations for the school in the future, please let us know... let's continue to make the world a better place!


With love and peace,
x


continue reading
Contact
Lal Tappar ( Near Sai Mandir ), Hardwar Road, P.O.Resham Majri
Dehradun
India


M. Petschnig
New message
Visit our website