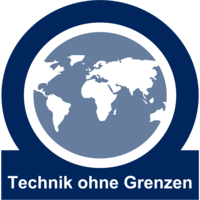 Technik ohne Grenzen e.V.
managed by N. Nguyen
About us
Technik ohne Grenzen e.V. hat sich die Verbesserung der Lebensbedingungen in den Entwicklungsländern zum Ziel gesetzt. Dies wird im Wesentlichen mit folgenden drei Handlungsfeldern erreicht:

- Praxisnahe, an die Situation angepasste Entwicklungszusammenarbeit betreiben, um mit gegebenen Mitteln möglichst viel zu erreichen.
- Durch Bildung und Ausbildung Hilfe zur Selbsthilfe für die Betroffenen leisten.
- Nachhaltigkeit generieren - z.B. durch Mikrobusiness-Ansätze.

Dabei wollen wir unser technisches Know-how sinnvoll einsetzen, um anderen Menschen zu helfen. Dies war der übergeordnete Gedanke bei der Gründung dieses Vereins. Im Namen des Vereins "Technik ohne Grenzen" steht der Begriff "Technik" für die Möglichkeit, dass sich alle technikbegeisterten Menschen sowie Facharbeiter, Techniker, Meister und Ingenieure einbringen können.

Der Verein soll insbesondere auch Studenten die Möglichkeit eröffnen, über den Einsatz von technischem und ingenieurwissenschaftlichem Know-how interkulturell auf dieser Welt in vielfältiger Art und Weise zu helfen.

Begeistert Sie diese Idee?

Machen Sie mit!
Latest project news
We received a payout of €98.47
Thanks a lot for the given funds! By using the collected money we were able to give trash bins to different schools in Ghana which are now used to collect water sachets. The sachets get picked up and are transported to the local customer Trashy Bags where they are transformed into bags in an upcycling process. The money we get for the collected water sachets is given back to the schools so they can buy needed utensils for their classes.
continue reading
Contact
Richard Strauss Str. 38
91315
Höchstadt
Germany

N. Nguyen
New message
Visit our website