Jangu e.V.
managed by Etienne S.
About us
Jangu e.V. is empowering marginalized Ugandan youth to take responsible positions in their social environment through education. We are creating a sustainable cycle in which sponsored youth will become sponsors themselves, rendering foreign aid obsolete.

In Ugandan-German cooperation, Jangu has created the Socia Innovation Academy (SINA), a unique learning environment, which empowers youth to become job creators by nurturing innovative project ideas into social enterprises with positive impact on society and the environment.
Latest project news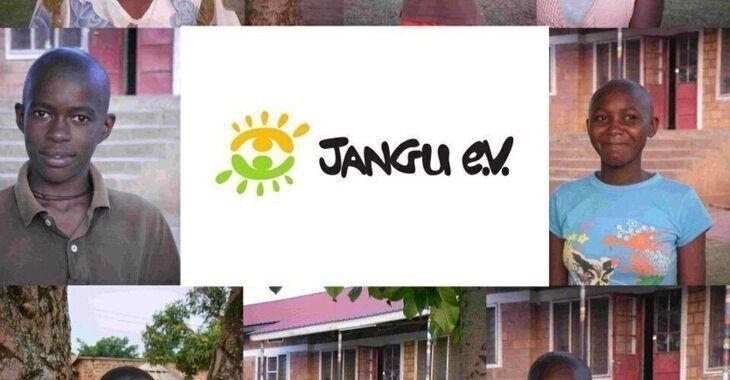 Wir haben 1.184,58 € Spendengelder erhalten
Unser Projekt der SINA (Social Innovation Academy) hilft benachteiligten jungen Menschen ihre Potenziale zu entfalten und Sozialunternehmen zu gründen. Das Konzept wurde erfolgreich in Uganda umgesetzt und besteht heute in ahct SINA Communities in Uganda, der Demokratischen Republik Congo und Zimbabwe. Davon sind fünf Communities in Flüchtlingskontexten. Mit der Unterstützung, bei der wir uns von ganzem Herzen bedanen möchten, werden wir den ersten SINA SUmmit veranstalten in Uganda. Hierzu werden alle acht SINA Communites zusammen kommen, nachdem die Coronarestriktonen in Uganda kürzlich gelockert wurden. Ziel ist es einen Austausch zwischen den SINA Communities zu schaffen, Kommunikation und Kollaboration zu fördern und gemeinschaftlich das SINA Konzept weiterzuentwickeln. Die Kosten des Summits gehen über den beantragten Betrag hinaus und werden von weiteren Vereinsmitteln ebenfalls finanziert. Ihre Spende wird speziell für Reisekosten, Unterkunft und Verpflegung genutzt werden.
continue reading