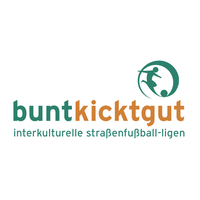 buntkicktgut gemeinnützige GmbH
managed by G. Kindelán Roché
About us
buntkicktgut is an intercultural street football league for children and young people. Unique in Europe, the non-profit organisation brings children, young people and adults together from different cultures and social backgrounds in a playful way through its ongoing pioneering work. The approach develops boys and girls all year round in summer as well as in winter, through continuous leagues in several different age categories. With its special form of participation, integration and identification, buntkicktgut harnesses the power of street football to enhance the social prospects of children and young people, based on the premise that football is a common language that it is understood worldwide.
The initiative has given itself the target of bringing together people from different cultural, social, ethnic and religious backgrounds, through their involvement not only as participants, but also as organisers and creators.
Latest project news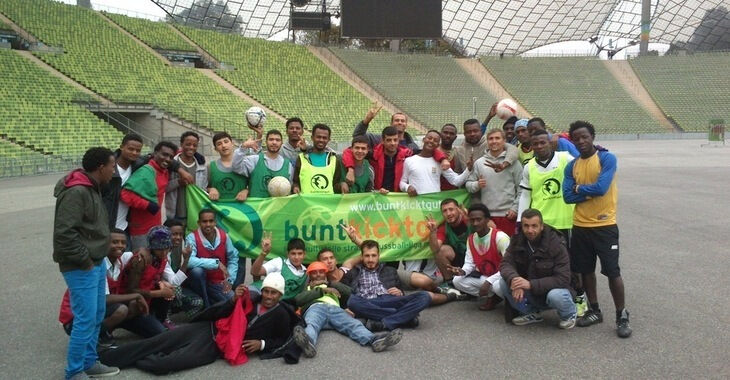 Wir haben 48,75 € Spendengelder erhalten
buntkicktgut ist in diesem Jahr 25 Jahre alt geworden und die Flüchtlingsarbeit war immer ein Grundpfeiler der Projektarbeit schon zu Beginn an. Sport war und ist ein wichtiger Bestandteil zur Integration, da er ohne Sprache funktioniert. Unsere SFW sind Bindeglied zwischen den Unterkünften und und buntkicktgut und vermitteln und unterstützen die jungen sportlichen Kicker und Kickerinnen.

Die Spendengelder setzten wir für Material ein. Vielen Dank für Ihre/Eure Spende. Ohne diese wäre unsere Arbeit nicht möglich.
continue reading
Contact
Ganghoferstr. 41
80339
München
Germany


G. Kindelán Roché
New message
Visit our website