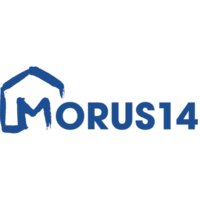 MORUS 14 e.V.
managed by Veronica Kölling
About us
The sponsor association Förderverein Gemeinschaftshaus Morus14 e.V., a registered association, was established on September 11th, 2003 and is named after its address Morusstrasse No. 14, where its head office is situated. Since 2006, it is a member of the Deutscher Paritätische Wohlfahrtsverband (German Parity Welfare Association).

The association's objective is to bring together the residents of the Rollberg quarter through projects and events. There are many different reasons (age structure of the people, unemployment, level of education) why many Rollberg residents are not a part of the working environment. By regularly scheduling events, MORUS gives the social life of the district its rhythm. The association is dedicated to improving the general level of education of the children living here.

The Förderverein is a grass-roots organization that meets a real demand in the district. Excellent contacts exist between the different projects in the area and to the stakeholders in the neighborhood. Many events take place in cooperation with the police, youth institutions, schools, churches, associations, etc.
Latest project news
Wir haben 6.396,37 € Spendengelder erhalten
Liebe Freund:innen und Unterstützer:innen,  wir sind wirklich überwältigt von den zahlreichen Rückmeldungen auf unseren Hilferuf in den vergangenen Wochen! Auch wenn wir noch längst nicht über den Berg sind, hat uns das sehr viel Mut gemacht und wir gehen mit einem besseren Gefühl in die Weihnachtsferien als wir letzten Monat noch befürchtet hatten. Wir haben u. a. genug Spenden bekommen, um trotz der rapide steigenden Preise ein halbes Jahr heizen und unsere Muezzina Michaela beschäftigen zu können. Außerdem konnten wir 2022 13 Kinder an jüdische Mentor:innen vermitteln und 85 an weitere ehrenamtliche Mentor:innen aus ganz Berlin. Wir hoffen sehr, dass wir diese wichtige Arbeit auch 2023 weiter fortführen können. Genaueres, was wir dieses Jahr alles getrieben haben, findet ihr in unserem Jahresrückblick 2022. 

Nochmals vielen lieben Dank und schöne Weihnachten und Hannukah von gesamten MORUS-Team!
continue reading
Contact
Werbellinstr. 41
12053
Berlin
Germany


Veronica Kölling
New message
Visit our website