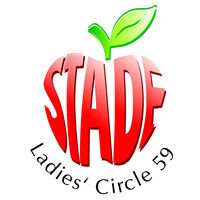 Freunde von Ladies` Circle 59 Stade e.V.
managed by Jacqueline Schreiber
About us
We move! Ladies' Circle moves minds, hands and society. We believe that we women can change ourselves and our environment positively and sustainably through our personal commitment. In doing so, the friendship that unites us is as much a supporting pillar as openness, tolerance and appreciation of others in a diverse world. Ladies' Circle aims to network, support, motivate and educate women and to promote social commitment.

Ladies' Circle is aimed at women between the ages of 18 and 45 from all over Germany who would like to volunteer for social projects in their free time. The focus is not only on the idea of helping, but it is also important to establish friendships with the other women, which is reflected in the motto "Friendship & Service" (friendship & social commitment).

The Ladies' Circle 59 Stade is primarily committed to local projects in the Stade region.