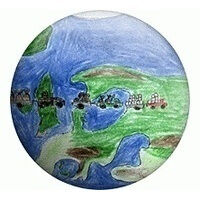 Konvoi der Hoffnung Oberhausen-Rheinhausen eV
managed by Manfred Rölleke
About us
150 association members work voluntarily in our association to help people in need!
By collecting and processing well-preserved economic goods, needy people who cannot afford to buy them new, give them a second life and at the same time we help our environment by protecting them from being scrapped.
In doing so, helping disabled people in developing countries - where there is no social help from government - is our greatest concern! In Karlsruhe/Germany we run a wheelchair repair workshop with two former long-term unemployed and volunteer helpers. The handicapped aids that are collected are cleaned, repaired if necessary and sent in sea containers or overland trucks to 27 developing countries with the support of Engagement Global (BMZ). However, we have to finance € 7,500 a month with donations for labor, rental and spare parts costs. We urgently need more sponsors for this!
With donations and support from BMZ we are also building schools, a clinic, irrigation, etc. in Africa.
Latest project news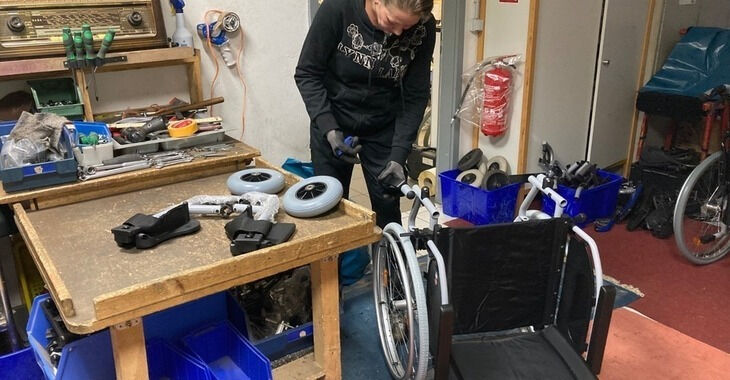 Wir haben 12.734,50 € Spendengelder erhalten
Herzlichen Dank an alle Spenderinnen und Spender!

Mit diesem Geld, hauptsächlich aus der Dezemberaktion unter Mithilfe der Stiftung Nussbaum Medien, können wieder zahlreiche Rollstühle geprüft und für den Einsatz in der Dritten Welt und der Ukraine fit gemacht werden. Ersatzteile, Miete der Werkstatt samt Energiekosten, Lohn der hauptamtlichen Fachkräfte kosten zwar viel Geld, sind aber eine Superinvestition in die Mobilität gehbehinderter Menschen, die sonst in einer dunklen Ecke einer Hütte und versteckt vor der Nachbarschaft dahinvegetieren. So wird ihnen ermöglicht, wieder soziale Kontakte wahrzunehmen und auch zu ihrem Lebensunterhalt beizutragen.

Oder überlegen Sie, wenn in Kharkiv Luftalarm ist, Raketen fliegen und im 3. OG ist ein Behinderter ohne Rollstuhl. Im bleibt nur zu hoffen, dass nichts passiert. Denn mit Gehbehinderung ist es verdammt schwer in den Keller zu kommen.

Deshalb bleibt das Motto "Inklusion ermöglichen!"
continue reading