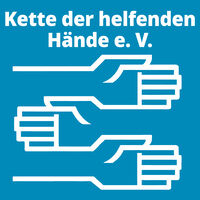 Kette der helfenden Hände e.V.
managed by betterplace-Team
About us
A bridge between people who want to help and those who need help: That is the "Kette der helfenden Hände" (chain of helping hands). The charity campaign of the Solinger Tageblatt is a registered association and provides help for self-help. It supports people from Solingen who are in need through no fault of their own: The old, the sick, the disabled, people who have been thrown off course economically by misfortune. People who no longer know how to get in and out without outside help.
After strokes of fate and in emergencies for which there are no public funds, the "Kette der helfenden Händes" steps in. Unbureaucratically, but with conscientiousness. Every case is examined, in cooperation with experts at authorities and welfare organisations.
The "Kette der helfenden Hände" has been in existence since 1969, and even after more than 50 years, the need for fast, unbureaucratic help has not diminished.
Latest project news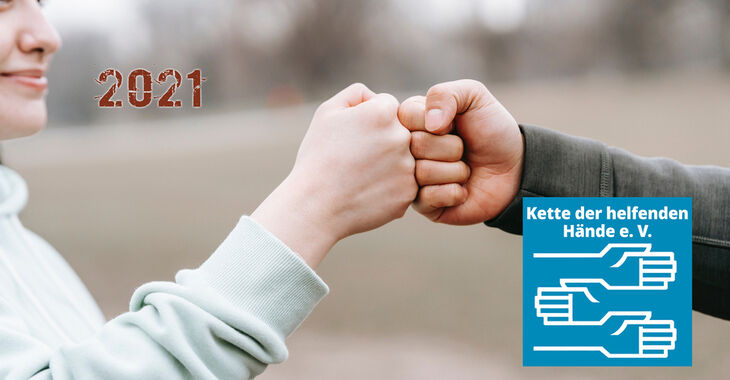 Wir haben 10.495,86 € Spendengelder erhalten
Eine Brücke zwischen Menschen, die helfen wollen, zu denen, die Hilfe brauchen: Das ist die Kette der helfenden Hände. Die Wohltätigkeitsaktion des Solinger Tageblattes unterstützt auch in 2021 Solingerinnen und Solinger, die unverschuldet in Not geraten sind: Alte, Kranke, Behinderte und Menschen, die durch ein Unglück wirtschaftlich aus der Bahn geworfen wurden. 
Die Kette  tritt nur dann ein, wenn in einem Notfall alle öffentlichen Möglichkeiten ausgeschöpft sind, Menschen aber dennoch geholfen werden muss.
continue reading