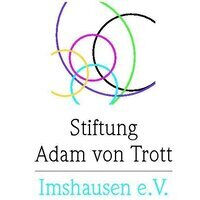 Stiftung Adam von Trott, Imshausen e.V.
managed by U. Janßen
About us
The Foundation Adam von Trott, Imshausen e.V. is the owner of the parental house of Adam von Trott zu Solz, who was one of the very few resisters against the nationalsocialism. Trott was member of the so-called "Kreisauer Kreis" and he was part of the group that planned the assassination on Adolf Hitler, that took part on July, 20th, 1944). Nowadays the house is used as group-house, where groups can work on several subjects, in particular on subjects that are linked to history and politics. Once in an month we have public debates on subjects like for example nationalsozialism, resistance, history of the GDR, human rigths, ecumenical questions, peace and environmental subjects. Especially the work with students, teachers and pupils is important for us.
Additionally to this work, our main duty is to care and to keep the historical buildings in the Trottenpark of Imshausen.
Further informations: www.stiftung-adam-von-trott.de
Latest project news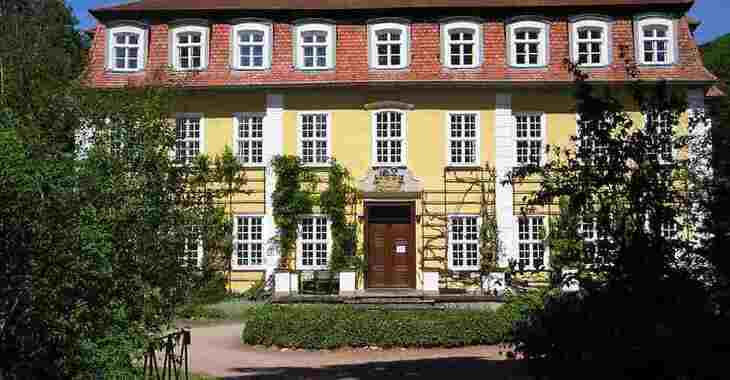 Historische Häuser - Geschenk und "Last"
Historische Häuser wie die Unseren sind wunderbare Orte: Gerade in der historisch-politischen Bildungsarbeit kann unserer Erfahrung nach ein historisches Gebäude durchaus einen "Zeitzeugencharakter" annehmen. Das funktioniert besonders gut bei jungen Menschen, die offenbar einen besonderen "Draht" für solche Orte haben. Wir beobachten - egal ob es um Konfirmandinnen und Konfirmanden, um Schülerinnen und Schüler oder um junge Freiwillige geht, dass die Umgebung gerade junge Menschen öffnen kann für neue Eindrücke und Erfahrungen. Das gilt um so mehr, als die Generation der Zeitzeuginnen und Zeitzeugen des Nationalsozialismus nun nur noch sehr begrenzt als Gesprächspartner zur Verfügung steht.
Historische Häuser müssen jedoch auch erhalten und gepflegt werden. Und das kostet viel Geld. Im vergangenen Jahr haben wir die Neueindeckung des Herrenhausdaches (ca. 40.000 Euro) "gestemmt", nun stehen kleinere Arbeiten an, für die wir ebenfalls um Unterstützung bitten.
Von 1791 bis heute war unser Herrenhaus zu jeder Zeit ein lebendiges Haus, das vielfältige Begegnungen ermöglichte. Wir möchten gerne, dass dies so bleibt. Mit Ihren Beiträgen helfen Sie bei der Erhaltung eines einzigartigen Kulturdenkmals und zugleich auch dabei, dass wir "Luft" genug haben, um weiterhin niveauvolle Veranstaltungen und Tagungen für alle Generationen anbieten zu können.
continue reading
Contact
Im Trottenpark 1
36179
Imshausen
Germany

U. Janßen
New message
Visit our website