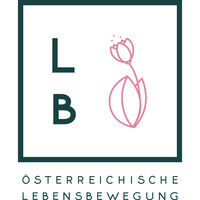 Österreichische Lebensbewegung
managed by Tara Harbeck
About us
Crisis pregnancy and termination in times of crisis.
Let's be honest: a pregnancy can be a crisis at any time - not only during corona! Although we live in wealthy, liberal and secure societies - a pregnancy is often seen as a catastrophe. We'll let one of our clients tell her story:
I'd just tested six weeks positive. I love children, which is why I'm a kindergarten teacher. But my boyfriend threatened me with his suicide and violence should I have the baby. But I wanted my baby! So, I called the hotline, because I needed help. The counsellor listened to my fears of being a single mum and encouraged me. I'm so grateful for this talk! I gave birth to my son and am very happy. And what's more: my boyfriend has moved back and is now a proud and happy father!
Contact
Rasumofskygasse 1
1030
Wien
Austria

Tara Harbeck
New message
Visit our website