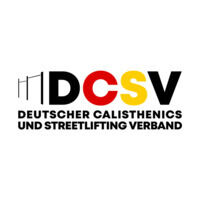 Deutscher Calisthenics und Streetlifting Verband
managed by Tobias Moos
About us
Based on the principle of participation and charity, the German Calisthenics & Streetlifting Verband e.V. (DCSV), founded in 2019, has set itself the goal of promoting, disseminating and professionalizing calisthenics and streetlifting as a sporting tool. Motivated by our great passion and driven by the vision to establish calisthenics and streetlifting as a fully recognized sport, we are working under the umbrella of the DCSV on an overall structural framework to exchange the development of the still young but globally growing lifestyle sports movement to advance proactively with various interest groups in all its facets. 12 registered member associations with a total of 640 members, 73 natural association members and 9 supporting members share this vision.
Latest project news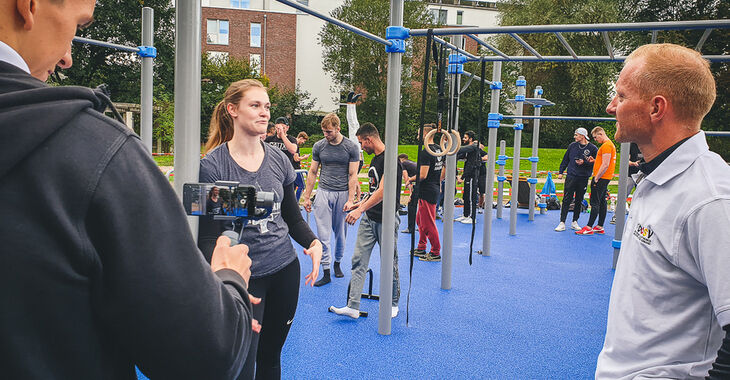 Wir sind bereit für professionelle Medienarbeit in Calisthenics Deutschland
https://betterplace-assets.betterplace.org/uploads/project/image/000/085/643/249193/limit_600x450_image.jpg

Wir sind dank EURER Unterstützung aus der breiten Community inzwischen bestens ausgestattet für neue CaliReport Folgen sowie zukünftige Videoprojekte unter dem DCSV.

Wir möchten uns noch einmal bei allen Unterstützern im Namen des gesamten DCSV Teams recht herzlich bedanken.Die Mittel sind sinnvoll und zielgerichtet aufgewendet worden. Dies ermöglicht uns ab nun Calisthenics und Streetlifting gemäß unserer Ziele medienwirksam für die Öffentlichkeit aufzubereiten.

Was haben wir mit dem Equipment für #CalisthenicsDeutschland vor?


Video- und Foto Dokumentationen und Reportagen von Events & Competitions Einblicke ins Training von Calisthenics Communities Geschichten und Inszenierung von Calisthenics Sportler und Sportlerinnen Tutorials und Erklärvideos direkt aus der Community Aufklärungsarbeit rund um Calisthenics Leitfäden und Erfahrungsberichte Du möchtest uns mit Deinem Know-How ebenso tatkräftig unterstützen? Wir suchen Verstärkung in der Öffentlichkeitsarbeit, sei es im Bereich
  Web- und Mediendesign Social Media Illustration & Grafik Foto- und Video Blog-Redaktion Coding / Programmierung oder andere Bereiche, welche uns voran bringen Kontaktiere uns schnell und einfach über das bereitgestellte Engagement Formular auf unserer Webseite.
Danke auch an unser Fördermitglied PAG Flooring GmbH für das tolle EPDM Emblem. Die AG Calisthenics Parks arbeitet derzeit auch an einer Zertifizierung, bei der auch so ein eingelassenes Logo eine Rolle spielen könnte bei zukünftigen Calisthenics Parkprojekten.
Gemeinsame bringen wir Calisthenics auf ein neues Level!
Dein DCSV Team
continue reading
Contact
Berliner Str. 146
33330
Gütersloh
Germany


Tobias Moos
New message
Visit our website