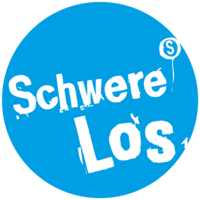 Schwere(s)Los! e.V.
managed by Maren Moormann
About us
"Art is not luxury, but necessity!" ( Lyonel Feininger)
Art and culture for all! Schwere(s)Los! is an association of artists on the subsistence minimum, founded in 2007 by Maren Moormann. Since 2016, we have been located in the Stühlinger district of Freiburg with our own premises. Not only homeless, crisis-experienced, displaced, physically impaired or otherwise marginalized living people and refugees are reached with a wide variety of artistic offers, but everyone is welcome here! Thus, we offer a "platform of inclusion" and create space not only for artistic development, but also for encounters of people of different ages and social backgrounds.
Latest project news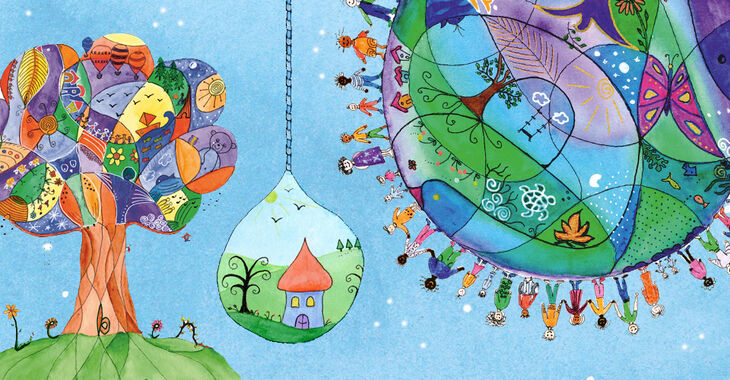 Neues Motiv bei der Kartenaktion "Mut machen in der Krise"
Hallo liebe Freund*innen und Unterstützer*innen der Mutmach-Karten,
 
es gibt wieder ein neues Motiv, diesmal stammt nur die Idee von mir, das wunderschöne Bild hat Edie (eine amerikanische Künstlerin, EdieArt.com) gemalt und für die Karte zur Verfügung gestellt.

Ein paar Worte zu der neuen Karte:

Es ist eine Einladung, sich Momente zu schaffen, in denen wir uns frei machen von dem Druck, etwas tun zu müssen, sei es
aus der Not heraus (dem Gefühl der Angst oder Bedrohung),
weil die Anforderungen kein Ende zu nehmen scheinen oder
aus dem Gefühl der eigenen Unzulänglichkeit heraus, das einem nicht zur Ruhe kommen lässt.

= Momente schaffen, in denen ich einfach sein kann und das genug ist.

Wie eine Freundin so treffend sagte: "Wären wir alle in unserem Sein, hätten wir eine andere Welt." :)

https://betterplace-assets.betterplace.org/uploads/project/image/000/084/814/287390/limit_600x450_image.jpg

Ich würde mich sehr freuen, wenn dir die Karte gefällt und  du welche haben und / oder weiterschenken möchtest.

Nachwievor werden die Karten kostenfrei verschickt und verschenkt. :) Eine Übersicht über alle Motive findest du in der Galerie in der Kopfgrafik der Projektseite bei Betterplace oder am Ende der Nachricht.

Wenn du Karten möchtest, schreib bitte dazu wie viele von welchem Motiv du gerne möchtest (die Nummer genügt) und schreib auch bitte die Adresse dazu, auch wenn du in der Vergangenheit schon welche bestellt hast, das erleichtert das Versenden.

Die Aktion läuft wirklich toll, wir haben über 40.000 Karten in den letzten zwei Jahren verteilen können.  Kleine Lichtblicke sind so wichtig!
Ganz herzlichen Dank an alle, die Karten weitergeschenkt haben und/oder durch Spenden das Projekt erst möglich gemacht haben!

Mit lieben Grüßen

Lizzy

alle Motive:
https://betterplace-assets.betterplace.org/uploads/project/image/000/084/814/287500/limit_600x450_image.jpg


---------------------------
Hinweis:
Möglicherweise erhälst du diese Information doppelt, weil du dich für den Projekt-Newsletter bei Betterplace eingetragen hast und in der Vergangenheit bereits einmal Karten angefordert hast.
Möchtest du künftig keine Mails mehr erhalten zu der Aktion, genügt eine entsprechende Mail an kartenaktion-mutmachen@posteo.de. Aus dem Projekt--Newsletter von Betterplace müsstest du dich selbst austragen.



continue reading
Contact
Kleineschholzweg 5
79106
Freiburg
Germany

Maren Moormann
New message
Visit our website