Evangelisches Pfarramt Petkus
managed by Dorfkirche Liepe
About us
The Petkus Evangelical Parish Office, parish on Golmberg includes:
Petkus, Merzdorf, Ließen and Charlottenfelde.
The church of Liepe belongs to the parish of Gebersdorf.
Our pastor is Dr. Joachim Boekels.
Latest project news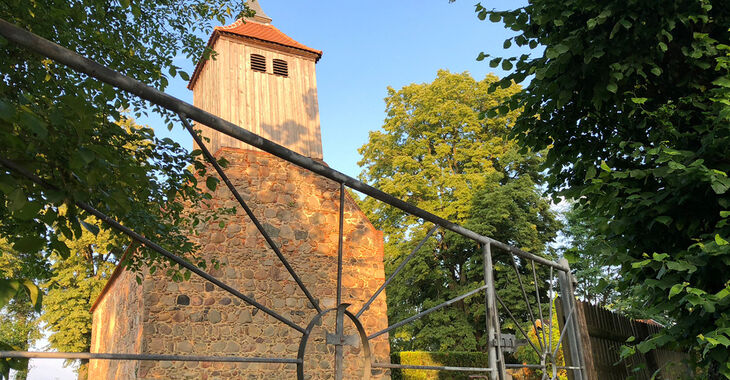 Wir haben 1.365,00 € Spendengelder erhalten
https://betterplace-assets.betterplace.org/uploads/project/image/000/075/276/280675/limit_600x450_image.jpg


Vielen Dank für Eure Unterstützung. 
Es ist wunderbar, zu spüren, wie viel Hilfe und Unterstützung uns von nah und fern erreicht, um der Dorfkirche Liepe unter die Arme zu greifen.  Ein weiterer Bauabschnitt ist beendet. Der Kirchturm ist wieder gerade und die Empore begehbar. Im Kircheninneren setzte ein neuer Anstrich der fertig gestellten Sanierung des Turms das Sahnehäubchen auf. Sogar Strom wurde nun schon verlegt und eine Beleuchtung unter der Empore konnte installiert werden. 
https://betterplace-assets.betterplace.org/uploads/project/image/000/075/276/280674/limit_600x450_image.jpg

 Noch ist nicht ganz abzusehen, wie viele Gelder von der Sanierung übrig geblieben sind. Wir hoffen sehr, dass davon noch weitere Restaurations-Arbeiten an der Kanzel, dem Altar und der Gutsherrenbank umgesetzt werden können.  Bis Oktober, zur geplanten Fertigstellung und Einweihung ist noch einiges zu tun. Was gehen wir also nun mit den aktuell gesammelten Spenden als nächstes an? 
Im Inneren der Kirche ist unter der Empore ein wunderschöner Raum entstanden, der für wechselnde Ausstellungen genutzt werden kann. Liepe ist in diesem Jahr 800 Jahre alt und wir haben einiges über die Historie unserer Kirche, des Ortes und der Region zusammen getragen. Auch die Baumaßnahmen haben wir in jedem Zeitabschnitt begleitet und dokumentiert. Das wollen wir dort gern anschaulich präsentieren. Mit Artefakten, teils illuminierten Tafeln, schaffen wir so ein kleines Museum, das die offene Kirche zu einer interessanten Pilgerstätte machen wird. 
continue reading
Contact
Petkuser Hauptstraße 1
15837
Baruth/ Mark
Germany


Dorfkirche Liepe
New message
Visit our website