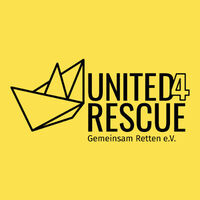 United4Rescue - Gemeinsam retten e.V.
managed by Vera Kannegießer
About us
The association United4Rescue – Gemeinsam Retten e.V. was founded in November 2019. Many members of the association have already been committed to civilian sea rescue for years and support the alliance with their expertise and contacts. All members of the association work exclusively on a voluntary basis and decide, for example, which projects and rescue missions United4Rescue supports. The members of the association are: Dr. Thies Gundlach (Chair), Liza Pflaum (Deputy Chair), Michael Schwickart, Katharina Stamm, Dr. min. Sandra Bils, Ansgar Gilster, Joachim Lenz, Marie von Manteuffel and Rafael Nikodemus.
Latest project news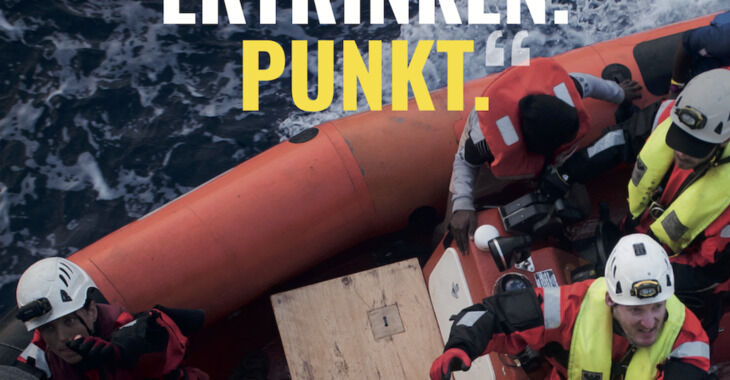 Wir haben 1.267,50 € Spendengelder erhalten
Die Situation auf dem Mittelmeer ist weiterhin dramatisch. Laut der Internationalen Organisation für Migration sind dort in diesem Jahr schon mehr als 2000 Menschen ertrunken. Auf der zentralen Mittelmeerroute ist 2023 schon jetzt das tödlichste Jahr seit langem. Viele Menschen fliehen derzeit aus Tunesien, wo Menschen aus anderen afrikanischen Ländern massiver rassistischer Gewalt ausgesetzt sind, seitdem der tunesische Präsident gegen Geflüchtete hetzte. Als einzigen Ausweg sehen viele nur die gefährliche Flucht über das Meer.
 
Für die Rettungsorganisationen bedeutet das: Sie werden rund um die Uhr gebraucht. Die Schiffe treffen bei jedem Einsatz innerhalb kürzester Zeit auf zwei, drei, vier Boote in Seenot. Gleichzeitig ist bei vielen Organisationen das Geld knapp, und restriktive neue Gesetze der italienischen Regierung erschweren ihre Arbeit. Unser Bündnisschiff SEA-EYE 4 war 20 Tage im Hafen festgesetzt, weil die Crew nach einer Rettung auf einen weiteren Notruf reagierte – und damit gegen das Gesetz verstieß. 20 Tage, in denen das Schiff nicht retten konnte.
Die Flagge von United4Rescue weht am Mast der SEA-EYE 4. Foto: Leon Salner / Sea-Eye
Als breites Bündnis sind wir für die zivile Seenotrettung da. Wir unterstützen, wenn Geld für Treibstoff, Rettungsmittel oder nötige Reparaturen fehlt. Mehr denn je sind wir auf jede Hilfe angewiesen, damit wir #gemeinsamretten können. Werde jetzt Fördermitglied und unterstütze mit einem regelmäßigen Beitrag! 
continue reading
Contact
Herrenhäuser Straße, 12
30419
Hannover
Germany

Vera Kannegießer
New message
Visit our website