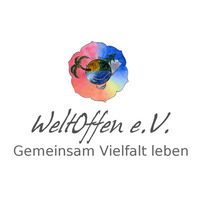 WeltOffen e.V.
managed by Natália Hyppolito
About us
The association WeltOffen e.V. was founded in Leipzig in 2010 with the aim of promoting cultural diversity and intercultural understanding. In April 2011, we opened the "Colorful Library", which implements these goals through a multilingual children's and youth library with a varied program of events. Since October 2016, the library has been located on our premises in Straße des 17. Juni 11 - directly in the Zentrum-Süd.
With projects on global learning and interculturality, we also organize educational events that offer insights into the reasons for migration and the connections with us. WeltOffen works closely together with the Eine Welt e.V. and with the Entwicklungspolitische Netzwerk Sachsen e.V..
Latest project news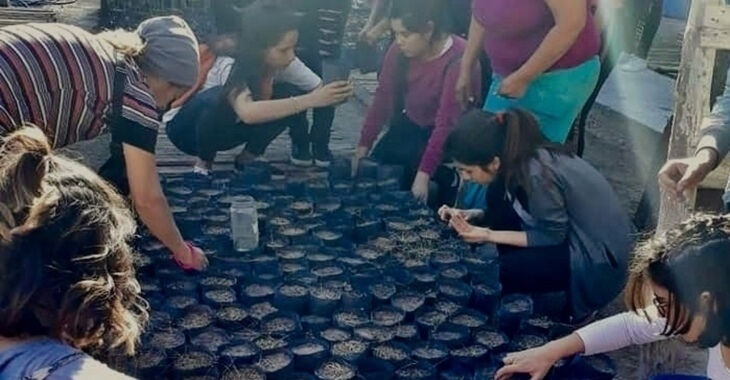 Wir haben 1.257,73 € Spendengelder erhalten
Die Zeit ist nun gekommen, den nächsten Schritt zu gehen, mit dem Vertrauen, das uns Ihre Unterstützung gibt, und der Überzeugung, uns in die richtige Richtung voranzuschreiten. 
Wir danken jedem von Ihnen, der mit seinem Engagement dazu beiträgt, dass eine Welt mit gleichen Chancen für alle vorstellbar wird.Im August wird mit dem Bau des Zauns und des Bewässerungssystems in dem Gestion Nativa Gemeinschaftsgarten begonnen. Gleichzeitig wird eine Gruppe von 15 Frauen mit den Ausbildungsaktivitäten beginnen. Auch dank Ihres Beitrags werden wir in der Lage sein, die Ausstattung des Kindergartens zu erweitern, in dem die Kinder der Teilnehmerinnen die notwendige Betreuung und Anleitung für ihren Bildungsprozess und ihre ganzheitliche Entwicklung erhalten werden. 
Gerade in Momenten der Ungewissheit ist es notwendig, einen Horizont zu haben. Es ist Zeit für Vertrauen und Zusammenarbeit! 

https://betterplace-assets.betterplace.org/uploads/project/image/000/073/725/230178/limit_600x450_image.jpeg

https://betterplace-assets.betterplace.org/uploads/project/image/000/073/725/230177/limit_600x450_image.jpeg

https://betterplace-assets.betterplace.org/uploads/project/image/000/073/725/230180/limit_600x450_image.jpg

https://betterplace-assets.betterplace.org/uploads/project/image/000/073/725/230179/limit_600x450_image.jpg



continue reading
Contact
Straße des 17. Juni 11
04107
Leipzig
Germany

Natália Hyppolito
New message
Visit our website