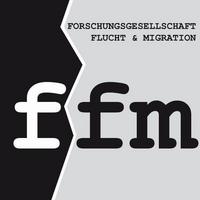 Forschungsgesellschaft Flucht und Migration e.V.
managed by S. Schlindwein, unterstützt die Kampagne
About us
The non-profit association Forschungsgesellschaft Flucht und Migration ("Research Society on Flight and Migration") researches and publishes on migrant movements on the periphery of the European Union in the context of social struggles since 1994. The points of reference are the interests of refugees and migrants and the criticism of the Fortress Europe policies to strengthen the transnational self-organization. The research refers to migration flows but equally to the circulation of people, mentalities, information and experiences, everyday struggles, news and remits as "globalization from below" – from the Sahara to North Africa to the European cities and agricultural plantations. It publishes on the online blog https://ffm-online.org/.

The FFM is a registered non-profit association.
Latest project news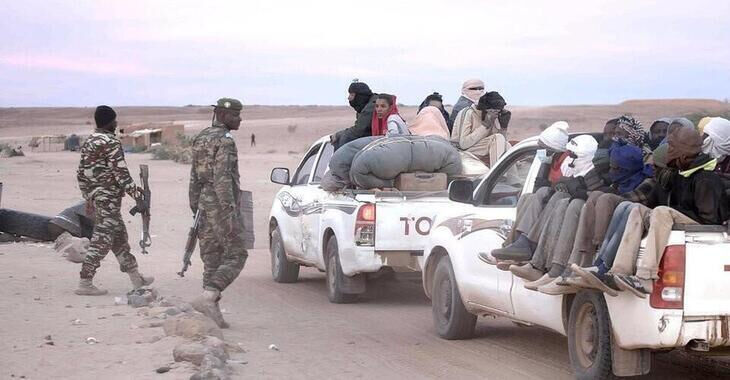 Wir haben 97,50 € Spendengelder erhalten
Liebe solidarische Mitstreiter:innen von migration-control.info, 

wir wollen Euch gerne darüber informieren, was wir mit Eurer Unterstützung in den vergangenen Monaten erreichen konnten – Danke, dass Ihr uns das ermöglicht habt! 

Mit Eurer Unterstützung konnten wir unser Länderwiki weiter ausbauen: Helen Brewer beschreibt zum Beispiel, wie Mechanismen der Migrationskontrolle in Großbritannien funktionieren und Judith Poppe tut dies für Israel. Außerdem antwortet Inken Bartels in ihrem Beitrag über die Internationale Organisation für Migration auf die Frage, was die IOM eigentlich macht, was es mit dem vielzitierten "Migrationsmanagement" auf sich hat und welche Rolle sie damit im europäischen Externalisierungsregime spielt. In ihrem Beitrag über den Khartum-Prozess erläutert Louise Sullivan am Beispiel des Sudans die Relevanz der "Initiative der Europäischen Union für die Migrationsrouten am Horn von Afrika" für die Architektur der europäischen Abschottung. 

Weiterhin haben wir auf dem Migration Control Blog monatlich unser Monthly Review veröffentlicht, in dem wir für Euch aktuelle Entwicklungen der europäischen Externalisierung kuratieren und einordnen. Außerdem berichten verschiedene Autor:innen u.a. über NGOs, Migration und Externalisierung in Libyen und die Atlantikroute nach Europa und das Borderregime in Mauretanien. 

Beschäftigt waren und sind wir außerdem mit dem Bau unserer neuen Website, die vor allem für die mobile Nutzung optimiert werden soll. Ihr könnt Euch auf eine neue Struktur, ein schickes Design und eine intuitivere Nutzung freuen. 

Danke, dass Ihr uns bei all diesen Aktivitäten unterstützt habt! 

Auf dass wir auch in der Zukunft dokumentieren können, wie die EU ihre Grenzkontrollen auslagert, wie Menschenrechte systematisch verletzt werden und wie Menschen für Bewegungsfreiheit und ein solidarisches Miteinander kämpfen. Also: Teilt die Seite und unterstützt unsere Initiative! 

Alles Gute, 

das Migration Control Kollektiv


continue reading
Contact
Gneisenaustr. 2 A
10961
Berlin
Germany


S. Schlindwein, unterstützt die Kampagne
New message
Visit our website