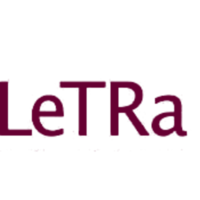 LeTRa Lesbentelefon e.V.
managed by L. Asam
About us
The 'Lesbentelefon' association includes the councelling center for lesbian and bisexual people, called LeTRa, the specialised department for further education, the LeTRa-center and the specialised department for rainbow families. Since 2010 LeTRa supports women seeking asylum and security from homophobic persecution in their countries of origin. Currently 123 refugee lesbian and queer persons are connected to LeTRa. (Status: Dec. 2018)
Latest project news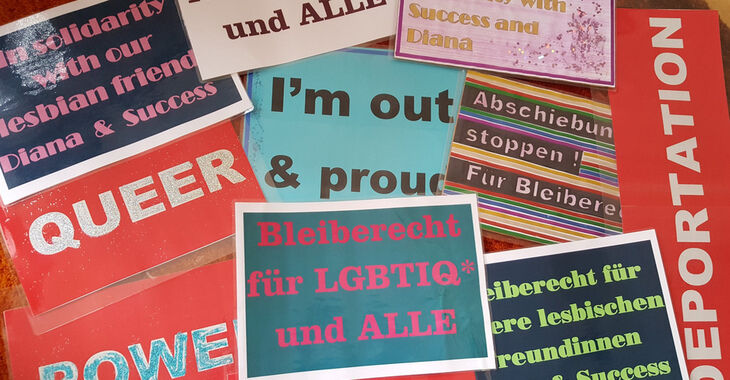 Spenden für geflüchtete Lesben
Danke für Ihre Spende!

Dieses Jahr hatten wir auch die Mitmachkampagne "Safety4LGBTIQ+", um die Abschiebung von Diana und Success, zweier lesbischer Frauen, nach Nigeria bzw. Uganda zu stoppen.  https://www.facebook.com/safety4LGBTIQ

In Kirchengemeinden in Berlin erhielten die beiden Schutz. Eine Bundestags- und Landtagspetition forderte ihr Bleiberecht. Viele Medien berichteten über ihr Situation. Nach Monaten der Unsicherheit und aufgrund des hohen psychischen Stresses verließ Success im Februar 2019 das Kirchenasyl für einen Tag. Hier wurde sie von der Polizei kontrolliert und in die Abschiebehaftanstalt in Eichstätt überführt. Alle rechtlichen Schritte blieben erfolglos, die Bundes- und Landtagspetition ergebnislos. Für Success wurde ein Sitz im Abschiebeflieger nach Nigeria gebucht. In letzter Minute konnte die Abschiebung doch gestoppt werden. Success wurde entlassen und wieder ins Hinterland gesendet.

Success hatte keine positive Perspektive in Deutschland, keine Aufenthaltsgenehmigung, keine Arbeits- oder Ausbildungserlaubnis, kein Geld. So sah sie sich gezwungen das Land zu verlassen.

Diana lebt noch immer auf unbestimmte Zeit hinter den Kirchenmauern, in unser aller Hoffnung, dass ihr geglaubt wird, dass sie lesbisch lebt. Bis Dato lassen sich die Gerichte trotz Aussagen ihrer Lebenspartnerin nicht davon überzeugen.

https://betterplace-assets.betterplace.org/uploads/project/image/000/067/242/219206/limit_600x450_image.jpg
Diana und Success "Flüchtling zu sein, ist keine Wahl"

Viele Klient*innen von LeTRa leben in Angst vor Abschiebung. Einige wenige sind im Asyl in der Kirche. Viele befinden sich im Klageverfahren, in der Hoffnung, dass die Gerichte ihre Lebenssituation anerkennen. Verfolgung aufgrund von Sexualität ist ein anerkannter Fluchtgrund. Doch die Gerichte erkennen den Frauen ihre lesbische Lebensrealität ab.

Anwaltliche Unterstützung ist daher ein Muss. Das kostet Geld. Die Fahrt nach München kostet ebenso Geld. Viele Frauen erhalten weniger als 100 Euro, bis hin zu 0 Euro vom Amt - bei anhaltendem Arbeitsverbot.


Mit Ihrer Spende verhelfen sie zu einer besseren Lebensituation der geflüchteten lesbischen Frauen. Eine Fahrt in die Hauptstadt Bayerns ermöglicht eine gute psychologische, sozialpädagogische und anwaltliche Anbindung. Nicht zu unterschätzen ist das Gut einer Community! Andere Menschen in ähnlichen Situationen treffen, sich austauschen und gegenseitig unterstützen ist unfassbar heilend und notwenig für einen Neustart hier in Deutschland offen lesbisch zu leben.
continue reading