Kindernothilfe e.V.
managed by Ina S.
About us
Kindernothilfe was founded 1959 in Duisburg, Germany, in order to help needy children in India. Over time, it has become one of the largest Christian organizations in Europe for children's aid. Kindernothilfe holds the seal of approval awarded by the German Central Institute for Social Issues (DZI). Today it supports more than 300.000 children and young people in 27 countries in Africa, Asia, Latin America and Eastern Europe.

Holistic support
Kindernothilfe primarily uses the support form "sponsorship" to offer holistic assistance for disadvantaged young people. That accounts for a basic school education and vocational training as well as good nutrition and health care. Support is not only given to the children but also to their families and the whole community. In order to improve the children's situation also for the future the crucial topic at the Kindernothilfe is to implement children's rights.

Abroad
Kindernothilfe does not operate abroad on its own but works together with local partner organizations. Thus, specific cultures and life circumstances are considered and adapted to the help needed. The support of children is always granted irrespective of religion.

At home
The head office is in Duisburg. Here, staff members coordinate the work at home and abroad. More than 40 groups of volunteers support the educational work as well as publicity campaigns.
Kindernothilfe is a registered charitable organization and a member of the Diaconic Services of the Evangelical Church in Germany. More than 90 percent of the work is financed through donations from 100.000 people who support Kindernothilfe.

Foundation, offices, Switzerland, Austria
The Kindernothilfe-Foundation was founded in summer 1999. Since 1996 offices of Kindernothilfe have been established in Austria and Switzerland.
(translated by betterplace)
Latest project news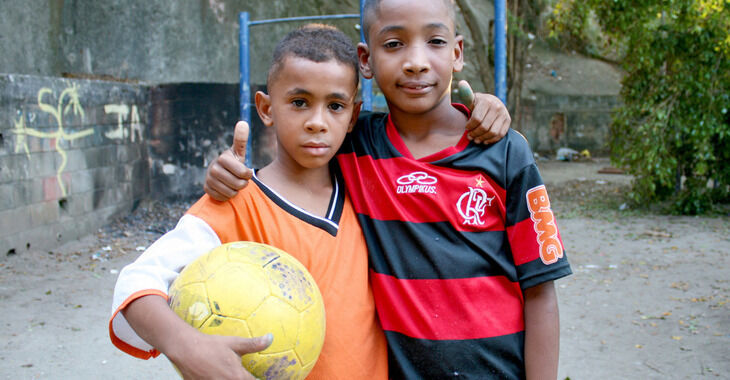 Wir haben 24,37 € Spendengelder erhalten
Die Kinder in unserem Projekt in Brasilien waren - wie das gesamte Land - auch in 2021 sehr betroffen von der fürchterlichen pandemische Lage und der Bolsonaro-Diktatur. 
Das Projekt wurde daher in 2021 umgewidmet und schützt Kinder und Jugendliche vor sexualisierter Gewalt z.B. durch häusliche Quarantänen.
Mehr zur aktuellen Situation in Brasilien, und was deine Spende bewirkt, erfährst du hier: https://www.kindernothilfe.de/deingrundzuspenden/missbrauch-brasilien
continue reading
Contact
Düsseldorfer Landstraße 180
47249
Duisburg
Germany

Ina S.
New message
Visit our website