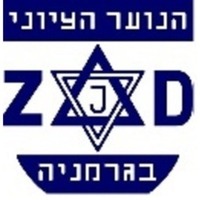 ZJD
managed by I. Mund
About us
The ZJD Movement (Habonim Dror Germany) has about 300 youngsters and counselors aged 10-20 in three cities: Frankfurt, Berlin and Munich.

The activities of the movement consist of weekly activities (on Saturdays) and national projects such as long camps (winter, summer for about two weeks), short camps (three or four weekends), seminars (training, enrichment, etc.).

The instructors in the weekly activities are 10th and 12th graders, while the staff in the national activities is made up of instructors and Alumni from previous years, in cooperation with the Israeli team. In every city there is a "Shilachon", the responsible adult at the city work site.
The values of the movement are Zionism, Judaism and Socialism (Tikkun Olam), with the main emphasis being on bringing the right education about zionism and the state of Israel to the people of Germany.