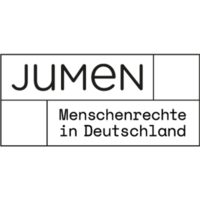 JUMEN e.V. - Menschenrechte in Deutschland
managed by A. Kessler
About us
The non-profit association JUMEN was founded in late 2016 and is located in Berlin. JUMEN is engaged in protecting fundamental and human rights in Germany, including in court. We use legal means to bring about social change.

JUMEN employs the method of strategic litigation, which involves using courts to foster societal debate.

We aim to go beyond the individual case and bring about structural changes for several people. Our aim is to improve public awareness for the legal dimension of human rights and their overall implementation.

Our team consists of lawyers and other experts. We work with cooperation lawyers and maintain a broad network of contacts to other NGOs, activists, academia, press and media.

In addition to the campaign "the right to family", JUMEN also addresses other human rights issues, including the topic violence against women.
Latest project news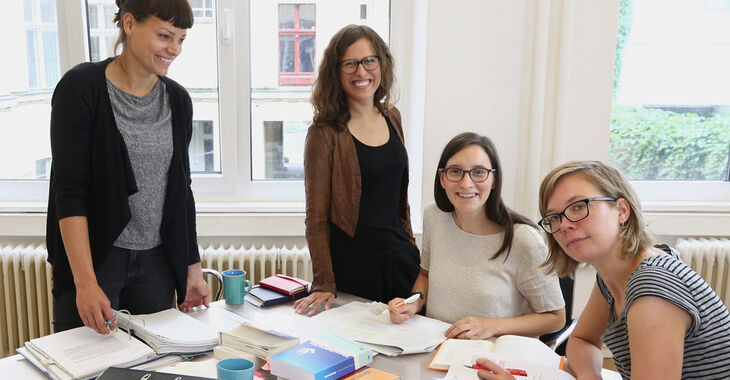 Wir haben 48,75 € Spendengelder erhalten
 Vielen Dank für eine weitere Runde an Spenden für das JUMEN-Projekt zum Familiennachzug zu subisidär Schutzberechtigten (http://www.jumen.org). Mit den Spenden konnten wir Familien unterstützen, ihr Recht auf Familie durchzusetzen. 

 Trotz der Neuregelung des Familiennachzugs zu subsidiär Schutzberechtigten vom August 2018 bleibt die Lage für tausende Familien unerträglich und verfassungsrechtlich bedenklich: Die Kontingente wurden schon vor der Corona-Pandemie regelmäßig nicht ausgeschöpft, da schon das undurchsichtige Verwaltungsverfahren und die begrenzten Terminbuchungsmöglichkeiten unüberwindliche Hindernisse darstellen. Hier ist JUMEN dran geblieben und unterstützt weiterhin mit anwaltlicher Hilfe Familien dabei, den Rechtsweg zu bestreiten. Parallel haben wir viel recherchiert und dokumentiert, um die strukturellen Probleme beim Familiennachzug auch für eine größere Öffentlichkeit und die politisch Verantwortlichen aufzuzeigen. Zur Umsetzung der im Koalitionsvertrag der Ampel-Regierung angekündigten Verbesserungen für den Familiennachzug hat JUMEN im Mai 2022 ein Positionspapier veröffentlich. Wir begleiten außerdem weiterhin Familien vor Gericht, bei denen eine Einreise nicht möglich ist, weil Kinder, die nachziehen wollen oder welche auf ihre Eltern warten, während der Aussetzung volljährig geworden sind.
Diese Arbeit ist unter anderem durch die Betterplace Spenden möglich gewesen. 

Wer unsere gemeinnützige Menschenrechtsarbeit weiter unterstützen möchte, kann dies hier tun: https://jumen.org/support/ Vielen Dank! 

Noch nicht unseren Newsletter abonniert? Hier geht's weiter: http://www.jumen.org 


continue reading
Contact
Oberlandstr. 26-35
12099
Berlin
Germany


A. Kessler
New message
Visit our website