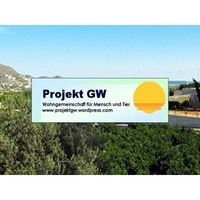 Projekt GW
managed by M. Passmann
About us
Shared flats with integration of the generation of poverty in old age

We are interested in community housing. The community is pursuing common goals, such as their own agriculture, animal welfare, mutual assistance for all people in the neighborhood, which need help to survive. The developing old-age poverty is a significant challenge. to find new forms of living.

In these times, which are driven by selfishness and capital, it is important not to forget the aspect of interpersonal. Common residential, neighbourly help, viable structures, self-sufficiency and redistribution are clues that could determine a common form of housing.