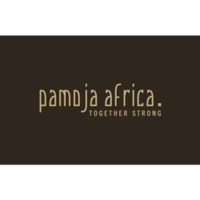 Pamoja Africa e.V.
managed by Anja K.
About us
It all started 2010 when Anja (founder of Pamoja Africa) had been to Kenya the first time to do voluntary work in an orphanage. Through home visits with a social worker she witnessed what unbelievable poverty many Kenyans have to live. Back in Germany she started to collect money with several fundraising campaigns.

Through being in constant contact with the orphanage Anja learned more about how it is managed, only to find out that its founder profited more from it than she could ever imagine. Her first direct contact with the ongoing Kenyan corruption leaded to big frustration but on the other hand it motivated her to do it in a better way. From this experience, the non-profit organization Pamoja Africa was founded in June 2014. It now supports the children's home Maua Villa which currently offers 10 children a dignified life and gives them a perspective for the future. The long term goal is to enable the project to develop and finance itself independently without external support.
Latest project news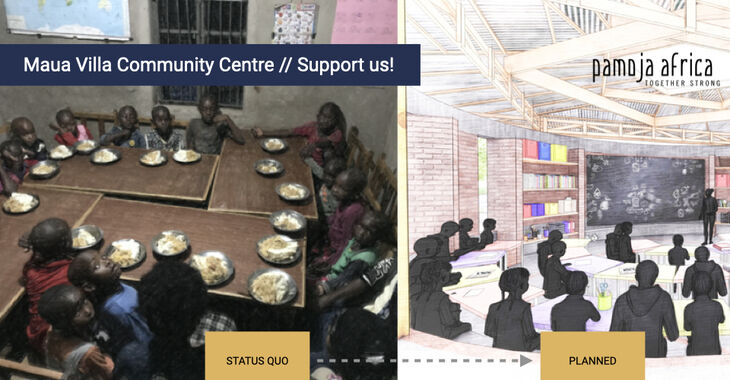 Wir haben 3.677,69 € Spendengelder erhalten
Fast genau auf den Tag zwei Jahre nachdem wir die Kampagne eingestellt haben, freuen wir uns heute einen Teil der gesammelten Spendengelder zu beantragen. Diese werden wir für Baumaterialien für das Gemeinschaftshaus einsetzen. Bei der Beschaffung der Baumaterialien steht die ökologische Nachhaltigkeit sowie die lokale Verfügbarkeit im Fokus. Die Kosten der Baumaterialien für die 125m² große Gesamtfläche wurde vor zwei Jahren mit 12.400€ für Fundament, Wände, Decke und das Hauptdach budgetiert. Die sich dahinter verbergenden Hauptkostenpunkte sind Zement, Sand, Ballast, Metal, Holz, Wellblech, Türen, Fenster, etc. 

Auch in Kenia sind die Kosten für Baumaterialien in den vergangenen zwei Jahren gestiegen. Derzeit sind wir dabei zu evaluieren, um wie viel sich unser Gesamtfinanizerungsbedarf dadurch erhöhen wird. 

Die 4.000 ISSB-Bricks, einer ökologischen Alternative zu herkömmlichen Ziegeln, wurden bereits in März/ April 2022 hergestellt und warten auf ihren Einsatz. Wir hoffen, die Bauarbeiten im Frühjahr 2023 durchführen zu können. 

Wir bedanken uns für jede Spende, die uns auf dem Weg zur Umsetzung des Gemeinschaftshauses unterstützt!
continue reading