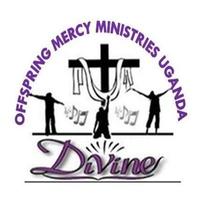 Divine Offspring Mercy Ministries Uganda
managed by K. Thakkah
About us
Dear Friends of Development,
Greetings from Divine Offspring Mercy Ministries Uganda.
Divine Offspring Mercy Ministries Uganda is a Newly Established Mercy Foundation to support the poor, and foster community sustainable development and Bring Mercy to the Needy Children. Divine Offspring is a Registered Foundation No: SN/180/2015, with focus to the needs of the poor "Caring for the Least, the Last and the Lost" offering hope physically and spiritually. We exist to provide life essential services that restore dignity and hope to people in need" found in (Isaiah 60:1). A future with Divines, Making sustainable development a reality-through empowerment, promotion of Child Care, socio-economic development, justice, Health care, Education, Agriculture and the relief of poverty by challenging and changing those practices that generate and sustain poverty among the OVCs, Youth, women and the community. Our purpose is to foster community sustainable development among the poor.
The Programme
We work primarily in Soroti District in Uganda, in order to build self-reliance, Health, Education, Agriculture, and capacity Building for the poor. Our Foundation provides a platform for Humanity, the harness of OVCs, persons with threatening Illness like HIV/AIDS victims, the poor, aged, persons with disability for the promotion of positive social change and transformation towards sustainable growth and authentic development.

DOMMU is dedicated to serve the poorest and most disadvantaged segment of society and giving them the love, care and an environment to achieve excellence, a significant impact is be made. As we raise these children with elevated standards and expectations, they become the top segment of the same society from which they came.

NEED: Our current argent need is funds to Build orphans Home and , put power, Beddings AND Fence it.
Our Mission Statement
To provide an Environment where OVCs, the Least, the Last and the Lost" are able to Heal and grow physically and spiritually through Caring relationships, Unconditional Love and Acceptance.

Our Vision
DOMMU is a leader in innovation in enterprising solutions for the needy (OVCs). To promote Total development of Vulnerable Children through, Education, Health, love, Compassion with nutrition, social interaction and spiritually connect them with all humanity for Equal justice.
Latest project news
Will you help us support Orphand in uganda?
In recent years, tens of children have been directly affected by the conflict in Uganda, thousands of children have been abducted and forced to serve and fight in the conflict, while thousands more have been starved, displaced, attacked and deprived of their basic needs and security. The conflict has exposed the children and youth to gross human right violation ranging from abduction, inadequate feeding, sexual abuse, deprived of education, lack of proper shelter, clothing, lack of parental love and care and worst of all many are suffering from broken families. Due to all these problems above and with the strong emphasis on children and youth engagement Divine Offspring Mercy Ministries Uganda came out to transform the life of youth & children in accordance to the doctrines of the Christian faith. Will you support us give this children shelter, food, Medical care, school fees, scholastic materials volunteer in person with us or connect them with those in whom you know can support them physical and spiritually? thinks about it and give them support today, 20$ 50$ or more God will bless you when you bless his people! https://asset1.betterplace.org/uploads/project/image/000/040/318/138366/limit_600x450_image.jpg


http://
continue reading
Contact
Oderai Village -Serere Road
Soroti
Uganda


K. Thakkah
New message
Visit our website