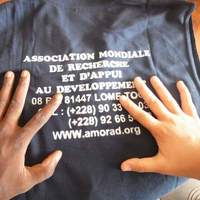 AMORAD-Togo
managed by Josefine D.
About us
AMORAD-Togo, founded the 06 May 2007, is an solidary togolese organisation which realises projects in the sectors education, health and environment. It's accepted by the "Ministère de l'Administration territoriale et des collectivités locales" (Ministry of Territorial Administration and Local Communities) under the number 0228MDCL. The organisation is leaded by an office of five members (president, first and second secretary, first and second treasurer) and besides about 20 Togolese volunteers.
The aim general of the association is to work towards a participatory local development in Togo.
Besides, her desire is to increase international exchange between the different countries of the world. This will be implemented through the organization of work camps and internships.
Based in Lomé, AMORAD-Togo intervenes in the regions "maritime" und "des plateaux" - especially in the prefectures of Kloto and Ave.
To achieve its objectives , AMORAD - Togo sets up different means of action such as participatory local development projects and intercultural encounters. The local development proceeds through information, awareness and education of the population on various issues such as local development, education / schooling , AIDS, malaria , waste management , construction of social community facilities etc. In order to finance the activities AMORAD - Togo organises Workcamps / missions and international Internships . It also counts on ONGs , organizations and authorities to implement the initiatives .

http://www.amorad.org/
https://www.facebook.com/profile.php?id=100008947654526&fref=ts

Thanks to AMORAD, various projects have been realized already, such as the renovation of a classroom , the establishment of an educational garden in a school and a vegetable garden at the orphanage " le Sinai " in Kpalimé , Christmas organization of the children at the orphanage etc.
Latest project news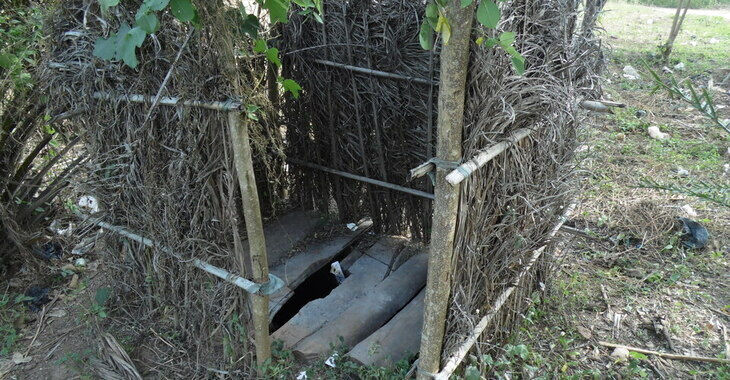 Für diese Bedarfe habe ich eine (Teil-)Auszahlung veranlasst:
Die Gelder werden nach wie vor für das Latrinenprojekt eingesetzt, es wird aufgrund der fehlenden Spendengelder nur nicht in einem so großen Umfang stattfinden.
Es wurden 50,00 € Spendengelder für folgende Bedarfe beantragt:
Erdarbeiten 34,00 €Stahlbeton 16,00 €
continue reading