Sea-Eye e. V.
managed by G. Isler
About us
The association Sea-Eye e. V. operates the ship SEA-EYE 4, which conducts surveillance and rescue missions in the central Mediterranean. Since migrants are exposed to heavy human rights abuses in Libya due to the civil war there, people routinely attempt to flee Libya across the Mediterranean. Out of desperation they embark on non-seaworthy boats on which they stand no chance of reaching a safe place. Many boats sink before rescue arrives.

Sea-Eye took up the tasks of documenting these events, saving people from distress at sea, and bringing the rescued to a safe port in accordance with international law. The people on the move regularly tell of violence, arbitrary detentions, torture and murder in Libya. As long as Libya has not found peace, people will attempt fleeing this country. Until then, Sea-Eye will be there to document human rights abuse and rescue people from drowning.
Latest project news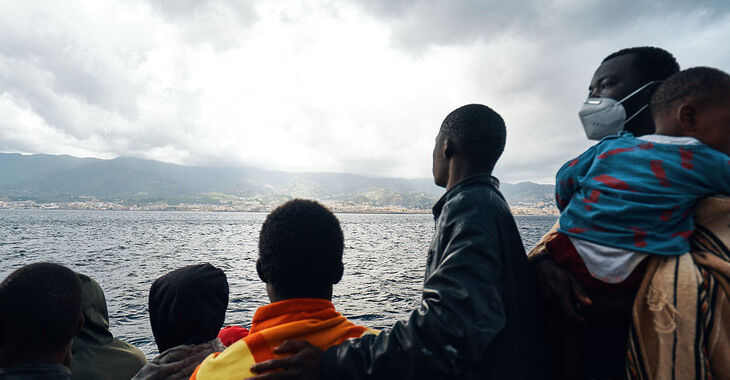 Wir haben 117.864,33 € Spendengelder erhalten
Die Vorbereitungen auf unseren sechsten und letzten Einsatz des Jahres laufen auf Hochtouren. Die SEA-EYE 4 befindet sich dafür noch im Hafen von Burriana. Anfang Dezember soll unser Schiff in die Rettungszone zurückkehren.

Unsere Arbeit wird weiterhin von steigenden Preisen belastet. Wir sind dankbar über jede Spende während dieser schwierigen Zeit. Dies ist keine Selbstverständlichkeit für uns! Unser herzlicher Dank gilt allen Spender*innen und Unterstützer*innen. Danke, dass ihr zukünftige Rettungseinsätze der SEA-EYE 4 möglich macht!

Eure Spendengelder sind deshalb so wichtig, weil sie es uns ermöglichen, die stark gestiegenen Treibstoffkosten, Rettungsmittel, die Löhne unserer Mitarbeitenden, insbesondere der professionellen Seecrew, den Proviant und den Betrieb der SEA-EYE 4 zu finanzieren.

Durch eure Hilfe werden wir schon bald wieder ins Einsatzgebiet aufbrechen. Denn unser dringendstes Anliegen ist und bleibt, so oft wie nur möglich vor Ort sein zu können, um schutzsuchende Menschen vor dem Ertrinken zu bewahren.
continue reading
Contact
Adolf-Schmetzer-Straße 27
93055
Regensburg
Germany


G. Isler
New message
Visit our website