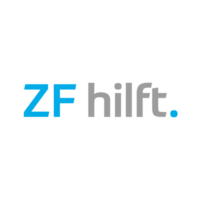 ZF hilft e.V.
managed by Susanne O.
About us
Since 2005, ZF employees in Germany, the management of ZF Friedrichshafen AG and the public around the world have supported donation projects for victims of natural disasters, epidemics and famine. Over 12 million euros have been raised so far. The donations are managed by "ZF hilft.". The non-profit association puts great value on sustainable help and selects projects from well-known aid organizations.

Since ZF bears all of the association's administration costs, the proceeds from donations are used for aid projects only. Employees are regularly informed about the use and the impact of the donations.

The chairwoman of the non-profit association "ZF hilft." is ZF HR director Sabine Jaskula, her deputy works council chairman Achim Dietrich. The Advisory Board consists of works councils in Germany and ZF executives.
Latest project news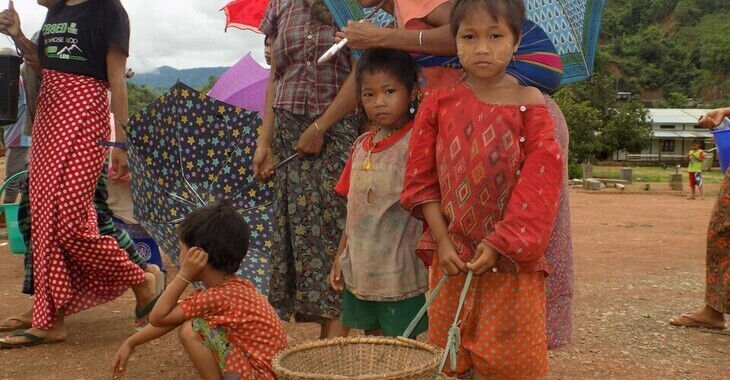 Wir haben 2.427,18 € Spendengelder erhalten
Vielen Dank für eure Spenden. Wir werden mit euren Spenden folgendes finanzieren:
Lebensmittel, sanitäres und medizinisches Material, Medikamente sauberes Trinkwasser und Möglichkeiten zur Wasseraufbereitung Erweiterung einer bestehenden Gesundheitsstation, insbesondere für Kinder, Jugendliche und Frauen. Mit unserer Hilfe kann diese Gesundheitsstation größer und stabil gebaut, eingerichtet, ausgerüstet werden und zudem eine Einheit von Gesundheits-AssistentInnen für Frauen und Mädchen ausbilden, die sich auch außerhalb der Station im Lager den vielen Frauen und Mädchen widmen und in deren Behausungen psychologische und medizinische Hilfe anbieten können und ernsten Fall die Bedürftigen überzeugen, sich in der Gesundheitsstation behandeln zu lassen.  Aufbau von Bildungslösungen, um die Kleinsten und ungeschütztesten Kindergarten-Strukturen mit Schutz, psychologischer Betreuung und einem Vorschulprogramm zu stärken, damit diese Kinder langfristig eine Chance auf Grundschulbildung in Cox Bazaar erhalten.
continue reading
Contact
Löwentaler Str. 20
88046
Friedrichshafen
Germany


Susanne O.
New message
Visit our website