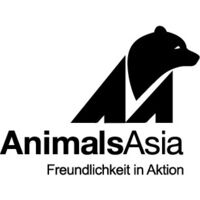 Animals Asia Foundation e.V.
managed by Maren Dallmann
About us
Animals Asia is dedicated to ending the barbaric practice of bear bile farming and improving animal welfare in China and Vietnam. Over 10,000 bears - mainly moon bears, but also sun bears and brown bears - are held captive on bile farms in China, and around 400 in Vietnam. Bile is tapped from the bears in great agony, which is then used in traditional Chinese medicine. The bile is drawn off using various painful and invasive techniques that can cause massive infections. This cruel practice continues, although many effective and inexpensive herbal and synthetic alternatives already exist.
We have rescued over 650 bears from this terrible industry enabling them to live without pain or suffering in our rescue centers in China and Vietnam. In 2021 we undertook the largest Asiatic black bear rescue in the world, which involved moving 101 moon bears from an ex-bile farm in China to our sanctuary in Chengdu.
In 2017, we signed a legally binding agreement with the Vietnamese government that will see us work together to close every farm with the aim of rescuing all remaining bears in Vietnam
Latest project news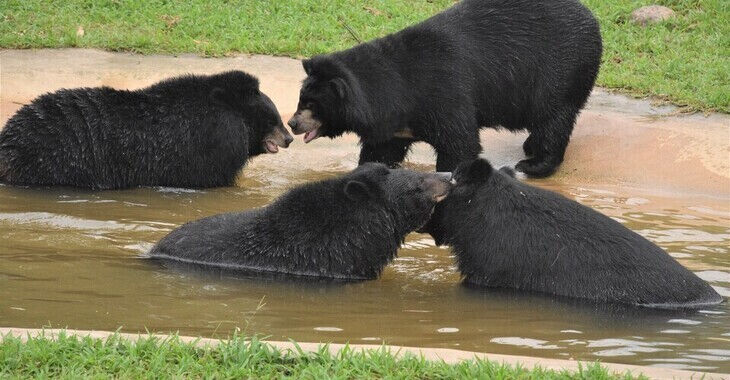 Wir haben 343,19 € Spendengelder erhalten
Wir danken unseren Spender*innen von ganzem für Eure Großzügigkeit und Unterstützung unseres Projektes. 

Dieses Projekt würde genug Geld einbringen, um einen Bärenpfleger in einem unserer Rettungszentren für ein Jahr zu unterstützen. Die Gelder könnten auch dazu verwendet werden, unsere Arbeit zur Schließung der Bärengallefarmen fortzusetzen sowie der Verbesserung des Wohlbefindens von Katzen und Hunden und des Wohlbefindens von Tieren in Gefangenschaft. 

Die Bauarbeiten an unserem neuen Rettungszentrum in Vietnam sind im Gange.  Sobald das neue Rettungszentrum fertiggestellt ist, können wir die verbleibenden Bären aus den Bärengallefarmen in Vietnam retten und müssen Bärenpfleger einstellen, die sich um sie kümmern. 

Dank unseren Unterstützern kommen wir diesem Ziel immer näher.
continue reading
Contact
Eversheds Sutherland (Germany), Brienner Str. 12
80333
München
Germany


Maren Dallmann
New message
Visit our website