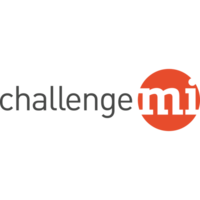 challengeMi e.V.
managed by G. Jungitsch
About us
Life Work Planning, by students for students.
5 modules built on the other at the interface from school to work.
No repetition, no boredom.
Class across in multiple sense. Outside school.
Slip into the sponsorship for 1 day workshop with € 98.-
Latest project news
Ich habe 950,00 € Spendengelder erhalten
Mit den Spendengeldern organisieren wir
1. "Zukunftswerkstätten", um ein genaues Profiling der Teilnehmer zu entwickeln (Spendengelder z.T. für die Honorare der Coaches und Coachingmaterialien).
Danach  gestalten wir einen
2. professionellen Bewerberauftritt (Spendengelder für Fotos, Erstellung von Bewerbungsflyern und -mappen, Fahrkosten usw.) Im Erfolgsfall organisieren wir
3. Berufliche Praktika (Spendengelder u.a. für Fahrkosten, Berufskleidung usw.). Außerdem werden die Teilnehmer von ihren Coaches im Betrieb besucht (Spendengelder für Honorare, Arbeitsmaterialien für betriebliche Lernaufgabe usw.)
4. Administration: rund um die berufliche Integration gibt es zahlreiche Formalitäten, wie Korrespondenz mit Ausländerbehörden, Anwälten, Jobcenter, Jugendberufsagentur. Hier geht es z.B. um die Bewilligung von Praktika (Versicherungsklärung), Beantragung von Sprachkursen, Ausbildungsbeihilfen, Einstiegsqualifizierungen usw. Auch Teilnahme an Probelektionen in Berufsschulen

P.S. Honorare oben als "Sammelbegriff"; erfolgen meist über Ehrenamtspauschalen.


continue reading