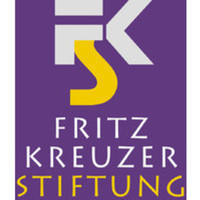 Fritz-Kreuzer-Stiftung
managed by Michael
About us
For over 20 years, we have been supporting severely disabled children in Ukraine with prosthetic aids. The help of our donors thus enables them to have the best possible start into a happier life.

Unfortunately, the current crisis in Ukraine is casting a long shadow. Already today, the supply situation there for children who have lost an arm or a leg is less than optimal. Inadequate quality of care or no care at all outside the major cities make it impossible for many children to grow up normally and in a manner appropriate for children.

With a donation, you give another child a real chance for a good life and can help to alleviate some of the sufferings from the current crisis. We make sure that 100% of your donation arrives in any case. Even if there should be temporary closures of our workshops, we will resume the supply after the reopening.
Latest project news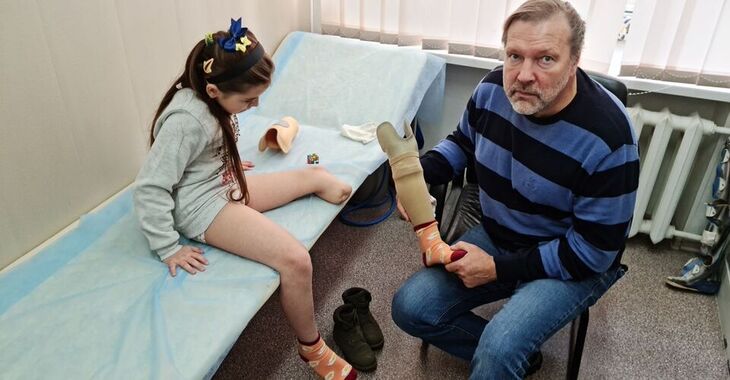 Wir haben 2.252,51 € Spendengelder erhalten
Liebe Spenderinnen und Spender,

für Eure unglaubliche Unterstützung möchte ich mich an dieser Stelle ganz herzlich bedanken! Mit Euerer Spende schenkt ihr vielen Kindern eine Chance auf ein neues, kindgerechtes Leben.
 
Die Situation in der Ukraine ist nicht nur schlimm, sondern katastrophal. Die schlimmsten Erwartungen, die wir zu Beginn dieses schrecklichen Konflikts hatten, wurden mittlerweile übertroffen. Leider werden weiterhin auch zivile Ziele beschossen und viele Menschen, die eigentlich mit diesem Krieg nichts zu tun haben, sind betroffen.
 
Gerade Kinder wurden und werden weiterhin Opfer in diesem Krieg. Offizielle Zahlen sprechen von Hunderten verletzten Kindern seit Ausbruch des Krieges. Viele dieser Kinder werden als Spätfolge dieses Krieges mit einer Verstümmelung weiterleben müssen.

Viele verletze Kinder wurden für eine Notfallversorgung aus der Ukraine evakuiert. Deshalb ist derzeit eine Versorgung dieser Kinder mit Prothesen noch nicht möglich. Wir gehen davon aus, dass viele Kinder nach Ihrer Rückkehr in die Ukraine eine langfristige Versorgung mit Prothesen benötigen werden.

Deine Spende wird dafür vollständig in die Ukraine zur Versorgung von Kindern direkt vor Ort in Kiew gehen. Unsere beiden Werkstätten sind weiterhin intakt. Wir hoffen, dass das auch so bleibt.

Die Versorgung der Kinder in unserem Programm erfolgt langfristig bis zum 18. Lebensjahr. Daher stellen wir einen Teil der Mittel erst einmal für die Langzeitversorgung der neu aufgenommenen Kriegsopfer zurück. Allerdings werden wir aufgrund des Krieges einen besonderen Fokus darauf legen, so viele Kinder wir möglich so schnell wie möglich zu versorgen.

100 % der Spendengelder aus diesem Spendenaufruf kommen in Kiew an. Keine Verwaltungskosten oder Gehälter werden davon hier in Deutschland oder durch die Fritz Kreuzer Stiftung abgezogen.

Melde Dich bei Fragen gerne direkt über unsere Webseite bei uns. 
continue reading
Contact
Ferdinand-Maria-Str. 22
München
Germany


Michael
New message
Visit our website