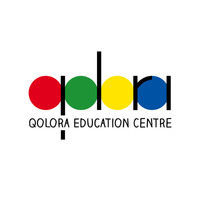 Qolora Education Centre
managed by D. Potgieter
About us
The Qolora Education Centre is a registered non-profit organisation in a rural village on the east coast of South Africa.

The education system is disintegrating and the resources usually available to other schools are non-existent in this region. Therefore, all schools have a shortage of desks, textbooks, stationery and a lack of running water or proper ablutions. Unfortunately the students suffer the consequences which results in them not being offered an equal opportunity in life.

Altogether 850 students from 3 local schools benefit from our education centre.
Isolomzi High School - total of 500 pupils.
Manyano Junior School – total of 200 pupils
Soga Junior School – total of 150 pupils

There is a shortage of teachers which is why at the high school classes range from 55 students to 150 students in one room and students are often expected to educate themselves. At the junior schools, two grades usually share a classroom with one teacher due to lack of space. Teachers at schools are often not qualified to teach the subject they teach and English is not the home language of the teachers yet the school curriculum is in English.

This is where the Qolora Education Centre (QEC) comes in. We supply free international volunteer teachers to the schools who teach English, Maths and Science. We, ourselves, teach at schools as well as accommodate and cater for the volunteer teachers during their stay with us. We furthermore give afternoon English lessons and help students with projects and homework at our Centre. We have a library, give basic computer training, free internet access and offer teachers advice regarding lesson material. Besides being effective in the classroom, we also support the community in music and sports, offer mentorship and give career guidance culminating in linking successful applicants with bursary / scholarship applications. Another achievement is that we have succeeded in twining Isolomzi High School with Rondebosch Boys High, a prestigious high school in Cape Town, which has an outreach programme dedicated to tutoring Maths at Isolomzi High School.

The average year end pass mark for students at Isolomzi High School has increased from 75% to 89% in the last year. The school now attracts students from the outlying towns and villages due to their good pass mark. We bring love and hope to a community who live in harsh conditions where poverty is prevalent.

To maintain this success and growth, we need extra funds to complete the construction of the accommodation for us and for our volunteer teaching programme. Our next phase will see us building a bigger centre for our afternoon classes.
Latest project news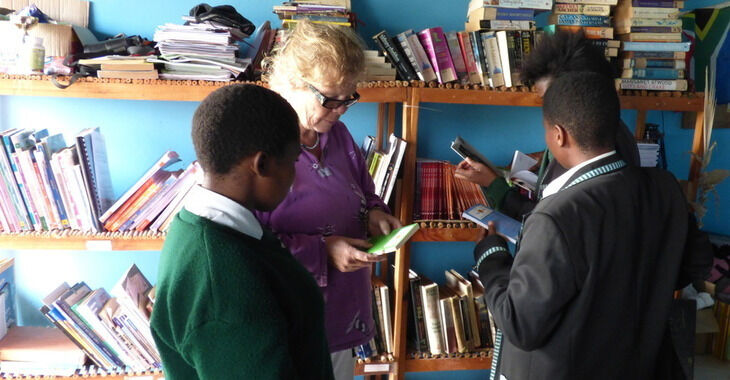 Für diese Bedarfe habe ich eine (Teil-)Auszahlung veranlasst:
This is the final amount that we are getting through Betterplace, thank you to all the wonderful super people that have reached into their pockets to assist us in our venture of teaching here in rural South Africa. Thank You , Thank You Thank You.
continue reading
Contact
Ngcizela
Ngcizela
South Africa

D. Potgieter
New message
Visit our website