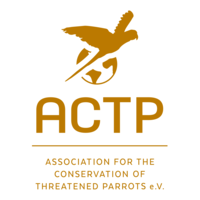 ACTP e.V.
managed by Katrin S.
About us
MISSION

ACTP e.V. (Association for the Conservation of Threatened Parrots e.V.) is a registered non-profit organization based in Germany. We dedicate our work to the protection and conservation of endangered parrots and their habitats.


OBJECTIVES

We initiate innovative and sustainable projects for the protection and the conservation of endangered parrots and their natural habitats. All our projects are jointly implemented with our partners on site.

Our conservation strategy targets two main objectives:

1. In-situ measures
Together with our partners we develop measures on site to protect endangered parrots from illegal trafficking and to preserve their natural habitats from human influences.

2. Ex-situ measures
In our breeding facility located in Germany, we engage in the breeding of endangered parrots for the future reintroduction of the birds into the wild and for the development of captive safety populations.

To achieve our goals, we work closely with scientific institutions, international organizations and wildlife protection agencies as well as a large community of institutional and private breeding organizations.
Latest project news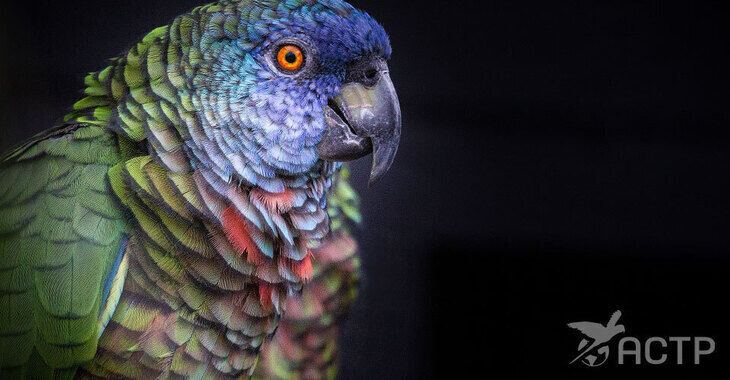 Wir haben 4.468,88 € Spendengelder erhalten
 Wir befinden uns nun fast am Ende der Brutsaison des Jahres 2022.  Viele kleine Papageien haben in diesem Sommer das Licht der  Welt bei uns Erblickt. Neben über 30 Spixara-Küken, können wir uns auch über Nachzuchten der Lear-Aras freuen.  Auch die karibischen Amazonen haben erfolgreich gezüchtet. Und so konnten wir neben Handaufzuchten auch wieder Amazonen-Küken bei den Eltern großwerden sehen. Die aktuelle weltweite Krise und die damit verbundenen höheren (Energie-) Kosten treffen natürlich auch den ACTP empfindlich. Umso dankbarer sind wir für Eure fortlaufenden Unterstützung, die es uns ermöglicht, Futter, Strom, Wasser, aber auch Tierpfleger und die medizinische Versorgung unserer Vögel zu finanzieren. Außerdem investieren wir akutell in erneuerbare Energien. Solaranlagen und Luftwärmepumpen sollen uns unabhängiger machen. Über den Fortschritt werden wir Euch in Kürze informieren. Ein ganz herzliches Dankeschön  Euer ACTP-Team 
continue reading
Contact
Friesenstr. 21
15566
Schöneiche
Germany


Katrin S.
New message
Visit our website