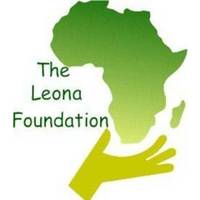 Leona Foundation
managed by Patrick M.
About us
Leona Foundation is an NGO registered under section 10 of the Non-Governmental Organizations Act, Laws of Kenya.

Leona Foundation seeks to promote community transformation, through working with marginalized communities and groups in environmental conservation and the relief of poverty.

Our vision "Life in its fullness for every child and member of the society"

Our mission is to "work with the poor and marginalized communities in promoting community transformation"

Leona Foundation is guided by the following values:
1) Professionalism: The Staff and volunteers engaged by Leona Foundation acts at all times with integrity, providing quality service, being reliable and responsible.
2) Responsiveness: Leona Foundation will advocate and influence the development of policy that will inform environmental conservation and the relief of poverty
3) Diversity: Leona Foundation embraces the diversity of all Kenyans and indeed, that of communities across the world. We believe that both men and women must be equitably and actively involved in decision making and problem solving in order for the community to thrive.
4) Cooperation and Partnership: Leona Foundation respects the wishes and requirements of our members and networks – and the communities they serve – and we endeavour to create a shared voice, working together in a manner that enables us to achieve our shared goals and live our shared values. We seek to nurture and foster partnership with relevant stakeholders with a view to achieving our objectives.
5) Peace: Leona Foundation recognizes that peace is about more than the absence of conflict. We strive for concord, harmony and tranquility – a balance of power.
6) Advocacy: Leona Foundation will continue to create awareness and build capacity on pertinent issues towards our goal "environmental conservation" and "the relief of poverty" especially for the most marginalized communities.
7) Financial Sustainability: Leona Foundation believes that our work must never be challenged by lack of resources and therefore commits to sustainable financial and fundraising strategies. Leona Foundation is committed to development that meets the needs of the present without compromising the ability of future generations to meet their own needs. By empowering our networks and the communities we serve, we believe that the benefits of our work will be enduring.
8) Human Rights and Justice: All of our work is based on respect for the inherent worth and dignity of all people, and the rights that follow from this understanding.
9) Expertise: Leona Foundation is continuously working on the expansion and deepening of the knowledge and expertise of the organization and its employees to better fulfill the expectations of the partner organizations and the target groups. We attract specialists and invest, as much as possible, in additional education and training for our employees, as well as external expertise and custom applications. Leona Foundation also works to continuously self-evaluate our developing organization.