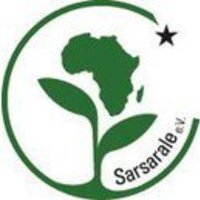 Sarsarale e.V.
managed by Markus U.
About us
Sarsarale e.V. has been active in Kafountine in southern Senegal since 2010. After already buying the land in 2005, the idea of a tropical medicinal plant and project garden was gradually developed to carry out educational projects on health and sustainability topics. Since 2020, a forest garden near Berlin is also part of Sarsarale.
Most members are based in Berlin and lead organization and administration from there.
Latest project news
Wir haben 494,70 € Spendengelder erhalten
Mit euren Spenden können wir einen Teil der "RootTrainer" für die Baumschule bezahlen, die dafür sorgen, dass die Klimabäume besonders gut ausgebildete Wurzeln haben. 
Und wir können 464€ in die Zahlung der Kosten für die Zuwegung stecken. Damit habt ihr uns 230qm unseres weiteren Weges ermöglicht, unseres Weges und dem eurer Kinder, Kindeskinder... und unserer vielen Mitlebewesen auf diesem Stück Land.   
Vielen vielen Dank! 
continue reading
Contact
Bergmannstr. 100
10961
Berlin
Germany

Markus U.
New message
Visit our website