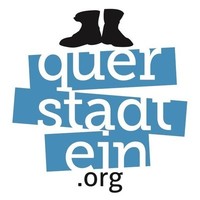 querstadtein e.V.
managed by Jennifer Fielding
About us
Unusual perspectives, exciting stories: querstadtein invites you to view the city through a different lens.
We offers city tours and digital educational formats on the topics of homelessness and forced migration.
In our activities, people who are frequently talked about in the wider discourse, have the chance to have their say: Formerly homeless city guides talk about life on Berlin's streets. People with a forced migration background combine their own personal experiences with information about displacement and migration during their city tours.

This is how querstadtein creates spaces for dialogue and invites participants to critically question their own prejudices. As actors of political education, the city guides are able to change discriminatory narratives and are actively contributing towards a society in which diversity is the norm.
Latest project news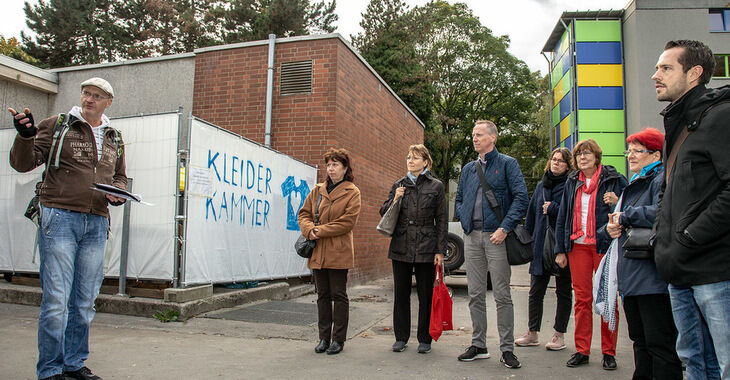 Wir haben 779,89 € Spendengelder erhalten
Mit der Spende finanzieren wir die umfangreiche und intensive Arbeit der Entwicklung neuer Stadtführungen. 2023 konnten wir drei neue Touren entwickeln:

1.       Salomes Tour: Lesen und gelesen werden. Notizen aus Teheran und Neukölln2.       Susannes Tour: Die Kunst, zu(m) Überleben3.       Thomas' Tour: Ohne Menschlichkeit bleibt es kalt

Wir arbeiten weiter intensiv an der Entwicklung neuer Touren. Ein Schwerpunkt in 2024 wird dabei die Thematik Klimamigration sein. Es werden aber auch weitere Stadtführungen im Bereich "Wohnungslosigkeit & Leben auf der Straße" entwickelt.
continue reading
Contact
Lenaustraße 4
12047
Berlin
Germany

Jennifer Fielding
New message
Visit our website