Lilith e.V. - Drogenhilfe für Frauen und Kinder
managed by D. Dahm
About us
Lilith e.V. is a non-profit association that was founded in 1993 by women* professionals in the field of drug help.

The aim was and is to design and implement social facilities and support services in Nuremberg and the surrounding area for (former and current) drug-using women*, female relatives and children of drug addicts, which adequately take into account their specific life situation and needs. We integrate the accepting and low-threshold approach of drug help into our feminist and child-specific concept and can thus offer optimal support to the women* and children concerned. In the meantime, we successfully care for more than 750 (former and current) drug-using women* each year, including many pregnant women, many relatives and more than 200 children of drug addicts.

Our declared goal is to support women* and children on their way to an independent, violence-free, self-determined and content life.
Latest project news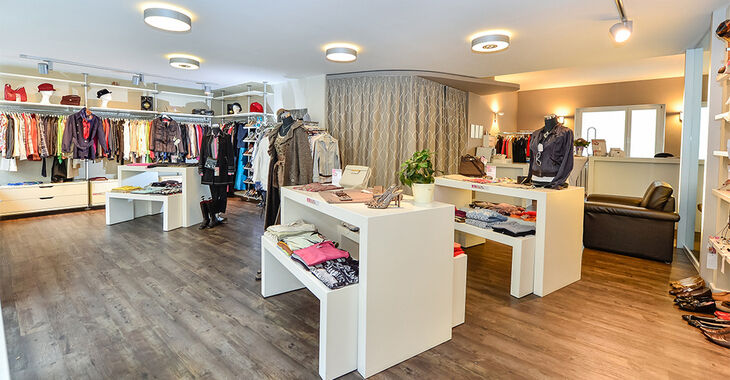 Wir haben 336,74 € Spendengelder erhalten
Zuerst möchten wir Ihnen ein gutes, gesundes, zufriedenes und erfolgreiches neues Jahr wünschen und uns für Ihre großzügige Unterstützung bedanken!   Unser Verein wird zu großen Teilen über öffentliche Haushalte finanziert, dennoch müssen wir circa 30% unseres Jahresetats aus Eigenmitteln erwirtschaften. Wichtige (für unsere Klientel kostenfreie) und wertvolle Angebote wie zum Beispiel Beratung, Therapie, Gruppen, Ausflüge, warmes Essen, Arbeitsplätze und Abgabe diverser Sachspenden (Lebensmittel, Kleidung, Hygieneartikel etc.) können nur mit zusätzlicher Hilfe von Privatpersonen, Organisationen oder Firmen realisiert werden. Vielen Dank, auch im Namen der von uns betreuten Frauen und Kinder, dass Sie uns dabei so engagiert unterstützen! Mit großer Sorge beobachten wir die Entwicklung in Nürnberg. Die Anfragen nach Unterstützung steigen und die Gefährdungen (Gewalt, Armut, Überdosierung etc.) unserer Klientinnen haben sich gerade im letzten Jahr noch einmal deutlich erhöht. Gerade deshalb freue mich besonders, Ihnen mitteilen zu können, dass unsere Arbeit wirksam ist und wir trotz der coronabedingten Ausnahmesituation auch im Jahr 2022 über 750 Frauen (darunter 29 Schwangere) und 250 Kinder erfolgreich beraten und betreuen konnten. Mit unserem innovativen Konzept, unserer Arbeit im Einzelfall wie auch mit unserem gesellschaftspolitischen Engagement können wir die Lebenssituation der Frauen und Kinder deutlich verbessern und gemeinsam mit ihnen gute Perspektiven für eine unabhängige, gesunde und gewaltfreie Zukunft entwickeln! Danke, dass Sie uns dabei helfen! Ich versichere Ihnen, dass wir mit allen uns zur Verfügung stehenden Geldern und Spenden sparsam umgehen und dass auch Ihre Spende zu 100% unseren Klientinnen und deren Kindern zu Gute kommt bzw. ausschließlich für den angegebenen Zweck "Lohnpatenschaften" verwendet wird.
continue reading
Contact
Bogenstraße 30
90459
Nürnberg
Germany


D. Dahm
New message
Visit our website