ShelterBox Germany e.V.
managed by Stefanie K. | ShelterBox Germany
About us
We're determined to see a world where no family goes without shelter when disaster strikes – it's the sole reason we exist. Family comes first. Every decision we make is based on the people we help, on transforming lives, on rebuilding hope.

By providing emergency shelter and tools for families robbed of their homes by disaster, we're transforming despair into hope.

Each disaster is different, and so is every community. We don't believe that one size fits all, so we make considered assessments to provide the exact support that gives people the hope and the power to transform their own lives.

The aid we supply comes in the form of ShelterBoxes and ShelterKits. Our sturdy green ShelterBoxes contain family-sized tents specially designed to withstand the elements and provide people with temporary shelter until they are able to start the process of rebuilding a home. Our ShelterKits contain all of the essential tools people need to start repairing and rebuilding homes straight away.
Latest project news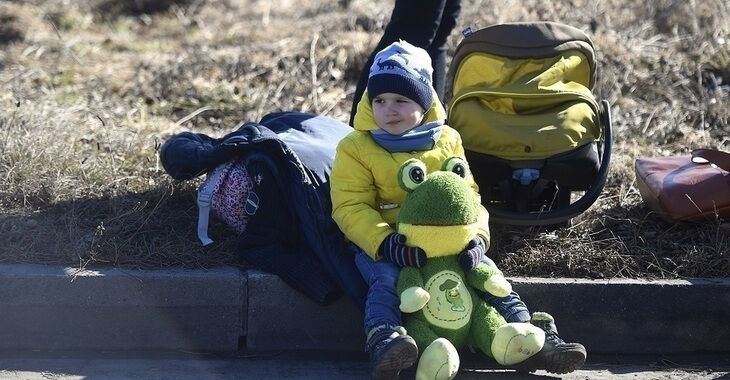 Wir haben 359,36 € Spendengelder erhalten
Vielen Dank für eure unermüdliche Unterstützung !

Aktuell arbeiten wir auf Hochtouren daran, den Menschen in der Ukraine Wärme und Licht zu schenken. Sie benötigen dringend Material, um ihre Häuser wetterfest zu machen, sich selbst warm zu halten und eine Lichtquelle, wenn mal wieder der Strom ausfällt.

Meine Kollegin Rachel Harvey fasst unsere Hilfe in diesem Video für euch zusammen.

Neben der Ukraine sind wir außerdem in Syrien, Pakistan, Burkina Faso, Mosambik, Kamerun, Äthiopien, Somalia, den Philippinen und im Jemen im Einsatz.

Herzliche Grüße
Stefanie
continue reading
Contact
Schönhauser Allee 26
10435
Berlin
Germany


Stefanie K. | ShelterBox Germany
New message
Visit our website