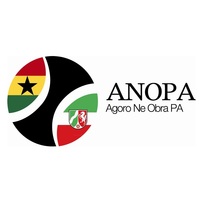 ANOPA - Play for a better Life
managed by E. Appiah
About us
ANOPA (Agoro Ne Obra Pa) is a Sport for Development Organisation and registered NGO based in Cape Coast, Ghana.

ANOPA use traditional and non- traditional in the Cape Coast area, including Football, Tennis, Swimming, Basketball, Handball, Volleyball and Taekwondo is a tool to help improve the lives of Children, Families and Communities. Sports are used as an Instrument for individual development, as a tool for promotion of gender equality. Health education and awareness raising and to promote and encourage communication and integration among the Cape Coast area.

The ANOPA project is based upon the agreement about the cooperation and development of Friendship between the Republic of Ghana and the province of Nordrhein-Westfalen in Germany. Since 2010 all of ANOPA'S programs have been funded by Sportjugend NRW.

ANOPA provides several different Sport activities. Our main motivation is to encourage Children and the Youth to make Sport experience themselves and together with others. The uniqueness of ANOPA is widely based on seven different sporting activities which is not an end in itself but a means to achieve social developments.

Our education sessions are mainly facilitated by our German Volunteers with a standard curricular. Participation schools are selected based on interest and demand and schools are mainly in the Junior High School category. The courses are mainly HIV/AIDS prevention, Goal Setting, and Self Defense particularly for girls. The other education program is targeted at the kindergarten and Primary levels where pupils are made to acknowledge their environment and keep it safe and clean. At this level, German Songs and Poetry are normally taught intermittently to help the kids appreciate the need for intercultural fluency.

As part of its mainstream activities, the ANOPA Project aims to organize professional coaching seminars and clinics for sports teachers and interested people. The last was a Soccer Sports Clinic for Coaches, Teacher and everyone interested in soccer and was a resounding success. Preparations are ongoing.
Latest project news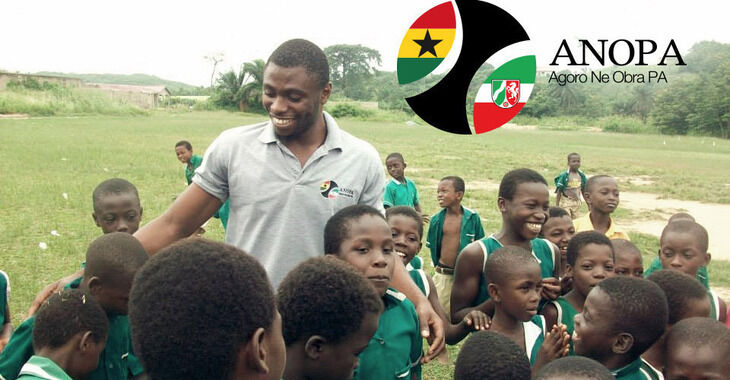 Für diese Bedarfe habe ich eine (Teil-)Auszahlung veranlasst:
Liebe Freunde, Bekannte und Unbekannte,

wir bedanken und ganz herzlichen für die großzügigen Spenden. 

Das Anopa- Team 
Es wurden 232,50 € Spendengelder für folgende Bedarfe beantragt:
1m² eines neuen Fußballplatzes 155,50 €1 meter of fencing for the Sports Field 77,00 €
continue reading