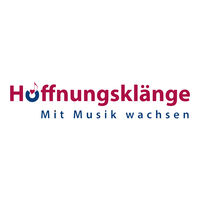 Hoffnungsklänge e.V.
managed by Hans Ulrich K.
About us
The association Hoffnungsklänge e.V. looks after the Rocinha music school in one of the largest slums in Rio de Janeiro, the Rocinha. The people there live in a socially deprived area with a still powerful presence of the drug cartels, which act brutally in the context of the distribution struggles. Politicians are powerless against this and fail to offer at least the children in the Rocinha fair opportunities to break out of the vicious circle of poverty, discouragement and violence.

In this environment, the Rocinha Music School has been a hopeful rock in the surf of violence and criminal energy for 27 years now. There the children experience affection and appreciation and, through their love of music, recharge their batteries and self-esteem, which is repeatedly strengthened in the public appearances of our ensembles and choirs.
We are particularly proud of the fact that 11 particularly talented students are now working as mentors in the music school and that many others have found
Latest project news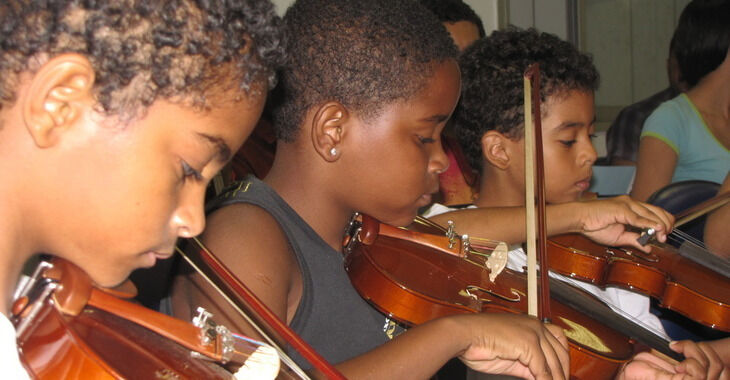 Neuer Wind in der Musikschule Rocinha
Nach einer langen Durststrecke, in der nur Online-Unterricht möglich war, sind alle musikalischen Aktivitäten in unserer Musikschule und den beiden Zweigschulen (obere Rocinha und Favela Muzema) wieder angelaufen. Aktuell sind wieder 224 Kinder und Jugendliche beim Instrumentalunterricht, in den Chören, im Orchester und anderen Ensembles aktiv beim Musizieren.

Auch unser Projekt "Inklusion" ist mit 16 Kindern und Jugendlichen wieder gut besucht. Dabei konnten wir beobachten, dass einige Kinder, besonders die Autisten, ihre Kommunikation verbessert haben, was auf die Musikerziehung zurückzuführen ist.

Schließlich planen wir die Ausbildung von Tontechnikern, die gute Arbeitsmöglichkeiten in Tonstudios und bei allen Arten von Musikveranstaltungen haben.
Dazu fehlt uns aber noch eine entsprechende technische Ausstattung im Wert von 5.000 € und ein Lehrer, der uns 300 € pro Monat kostet. Wir hoffen, dass wir Spender und Sponsoren auch für dieses Projekt finden. Bitte helfen Sie uns.

Inklusion: https://youtu.be/lwnI_WRbffc



continue reading
Contact
Eichstraße 27
97941
Tauberbischofsheim
Germany


Hans Ulrich K.
New message
Visit our website