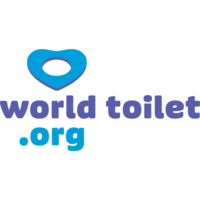 World Toilet Organization
managed by World Toilet O.
About us
Sanitation is a problem that people are often shy to discuss. But a reluctance to talk about sanitation is part of the reason why an estimated 2.6 billion people worldwide do not have access to sanitation. World Toilet Organization (WTO) started in 2001 to bring the issue of toilets to the forefront, to break the taboo around toilets and to generate awareness and action to address the silent crisis. WTO initiated the World Toilet Summit to provide a much needed platform to the actors in the sanitation arena to share, learn and collaborate. Since 2001, WTO has hosted 7 World Toilet Summits and 2 World Toilet Expo in 9 different countries. WTO also declared 19th November as World Toilet Day, recognized by all stakeholders and observed globally.
In 2005, WTO started the World Toilet College to provide high quality training in toilet design, operations and maintenance and sanitation technologies
WTO was awarded the Schwab Social Entrepreneur in 2006. 2007, Jack Sim, founder WTO was elected as the Global Ashoka Fellow. In 2008, Jack Sim has been elected on the World Economic Forum, Global Agenda Council on Water Security
Beginning 2008, WTO stands strong with a growing member network of 102 organizations from 44 countries, presenting a unified front and a global voice in addressing the global sanitation crisis. Going forward, WTO aims to create efficient markets to deliver sanitation to 2.6 billion people at the bottom of the pyramid segment
Latest project news
I triggered a payout for these needs:
WTO is committed to building the efficient market infrastructure. WTO wants to drive demand through awareness, mindset change, low pricing and stylizing toilets so as to make it a symbol of status and owners pride. On the other hand WTO wants to install efficient market infrastructure. The objective is to create Integrated Supply Chain:

In phase 1, WTO aims to reach out to 3 million people, approximating to about 500,000 families in India and China.

Projects in china have been completed and are not still ongoing.
Projects in India has yet to fully come to fruition, your contributions will aid it's progress.
A donation amount of €620.00 was requested for the following needs:
Investors €620.00
continue reading
Contact
19 Toa Payoh West
318876
Singapore
Singapore

World Toilet O.
New message
Visit our website